Plymouth Ice Festival begins Friday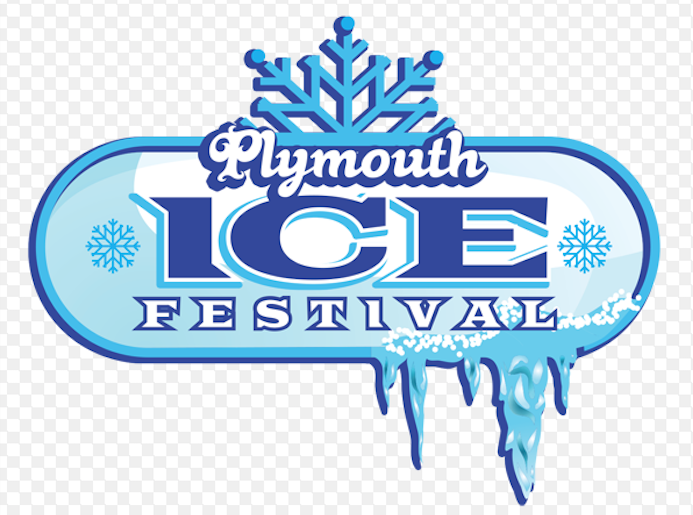 Jan. 10, 2018  PLYMOUTH EAGLE.
Plymouth Michigan News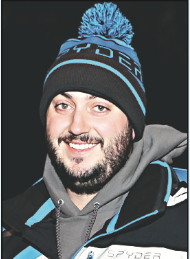 It isn't easy, preparing for nearly 75,000 visitors, but James Gietzen has it all under control this year.
Gietzen, owner of JAG Entertainment, is producing the 36th Annual Ice Festival which will roar into Plymouth this weekend, beginning Friday, Jan. 12 and continuing through Sunday, Jan. 14.
"The event continues to grow and we are much better organized than when we started," Gietzen noted. He has been at the helm of the event for the past 5 years and said this year he feels comfortable with the growth and organization of the event.
"The first years, we were just trying to keep the event going. Now, we have lists, we have contacts, we are organized," he said last week. "The only situation we can't control is the weather, but right now, predictions for the weekend look ideal for us."
Gietzen said he is also gratified by the increased number of sponsors for the Ice Festival, although that hasn't always been an easy situation.
"Once a business becomes a sponsor, and they see what a unique opportunity this is for people to engage with their brand, they are in. They always return the next year but we have to start looking for more sponsors the day after the festival closes," he said. "This is totally funded by sponsorships. There is no city money involved, other than the fees we pay to them for services. Most people don't realize that it is these sponsors who bring them this event."
Gietzen said the amount of ice used at the festival is always an indication of how things are going, and this year, there is going to be a lot of ice. "A lot of ice," he stressed.
"That won't necessarily mean bigger sculptures, but it will mean more sculptures and probably more intricate and artistic work," he said. He expects the festival will use more than 300 blocks of ice, each weighing in at about 300 pounds this year. "It's a lot of ice," he repeated.
That ice will be placed in the hands of professional ice artists, many of whom are national and international carving champions.
"Most of them started right here in Plymouth," Gietzen said. "They have a real nostal- gia for the Ice Festival because they were in competitions here with their college teams years ago."
In addition to the usual long list of attractions at the festival, this year they have added a Tubing Run on Ann Arbor Trail that Gietzen expects to be popular. This year, Miss Michigan USA Elizabeth Johnson and Miss Michigan Teen USA Anane Loveday, will be visiting The Gathering on Saturday to sign autographs and pose for photos.
Johnson, a Plymouth resident, is also expected to make an appearance at the E.G. Nick's Party Lot Saturday, although Gietzen said he had not yet confirmed that appearance.
The carving competitions, the warming stations, the interactive sculptures, the cross country ski lessons and the food vendors will be joined by live music at the library and PARC where there will also be crafts, live entertainment and even a presentation of The Magic Flute, an opera sung in English.
"There is so much more going on," Gietzen said. "It really is an event for everybody."
Downtown roads closed.
-Beginning at noon Friday, Jan. 10, westbound Ann Arbor Trail from Union to Main St. will be closed and will remain closed until Sunday evening.
-Penniman from Main St. to Union will to be closed at 8 a.m. on Thursday, Jan. 11.
-Northbound Main St. from Ann Arbor Trail to Penniman will be closed a 8 a.m. on Friday, Jan. 12.
Pick up your free copy of the official EAGLE Ice Festival Guide. The full-color 32-page book outlining all the events is free and will be available at most local stores and restaurants this week.
Plymouth Voice.