Plymouth District Library celebrates 20th Birthday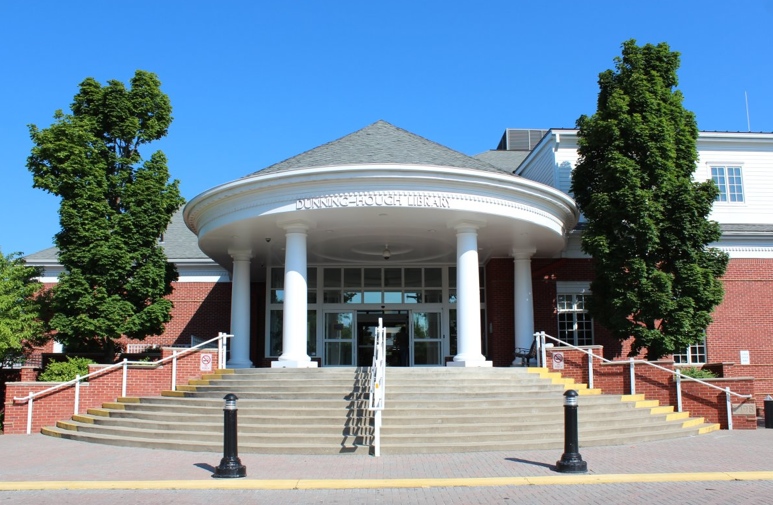 Apr. 23, 2018  PLYMOUTH VOICE.
Plymouth Michigan News
The Plymouth District Library will mark the 20th anniversary of the current facility from 1-3 p.m. April 29.
The current building was first opened in 1998 although the library has served the needs of the community at 223 S. Main since the 1940s, when the community library needs were served from a house at the same address.
The library history, available at plymouthlibrary.org, notes that as World War II drew to a close, Bessie Dunning and her daughter, Margaret, purchased the house so that library service would continue. During the next decades, a library building was constructed on the site. As the community grew in the mid-1990s, a new building was needed and the vot- ers of the City of Plymouth and Plymouth Township approved a $7.35 million bond to build the current structure. The library staff and materials were moved to an empty Farmer Jack grocery story on Main Street for two years, while construction took place. On April 26, 1998, the facility was complete and opened to the public.
During the past 20 years, the library has become the hub of the community, welcoming about 1,000 people each day, according to library records.
"This building is well-used and well-loved. Over the last few years, we have repaired many of the library's mechanical systems, basically creating a new building for the community," explained Carol Souchock, library director.
"These repairs will conclude in the next few months, and allow us to welcome generations of Plymouth citizens in the decades to come."
Festivities marking the anniversary will include refreshments, crafts for children, a trivia contest and a slideshow. The celebration is free and open to the public.
Plymouth Voice.
File photo: Associated Newspapers