Plymouth City Commission Meeting Agenda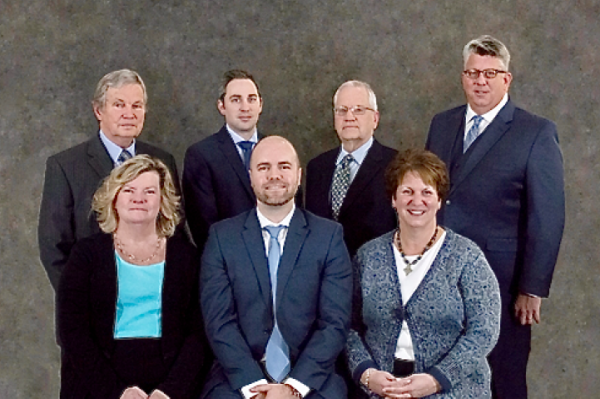 Apr. 2, 2018  PLYMOUTH VOICE.
Plymouth Michigan News
The City Commission is made up of seven residents who then elect a mayor to lead the meetings and perform other ceremonial functions. Members of the City Commission may serve a maximum of three consecutive terms of office. City elections are generally held in the "off year" cycle of national and state elections. Generally there are four seats on the Commission that are available at each election. City Commissioners are elected at-large on a citywide basis.
The City Commission meets the first and third Monday of every month or as needed at 7:00 p.m. The meetings take place at City Hall, 201 S Main, on the second floor in the City Commission chambers.
The City Commission meetings are videotaped for broadcast on the local cable stations. Currently, the meetings playback on Wide Open West – Channel 10, on Wednesday and Friday, at 1:00 pm and 7:00 pm. In addition, they also playback on Comcast – Channel 18, on Wednesday, at 9:00 pm.
Video recordings of Plymouth City Commission meetings are available for purchase from the City Clerk's office.
Current Commissioners
Oliver Wolcott, Mayor
Term Expires: 2021
Colleen Pobur, Mayor Pro-Tem
Term Expires: 2019
Dan Dalton, Commissioner
Term Expires: 2019
Suzi Deal, Commissioner
Term Expires: 2019
Ed Krol, Commissioner
Term Expires: 2021
Nick Moroz,Commissioner
Term Expires: 2021
Mike Wright, Commissioner
Term Expires: 2019
 Agenda for April 2, 2018 meeting
1) CALL TO ORDER
   Pledge of Allegiance
   Roll Call
   Proclamations – Public Works Week, Arbor Day
2)    CITIZEN COMMENTS
3)   APPROVAL OF THE AGENDA
4)   ENACTMENT OF THE CONSENT AGENDA
4)   ENACTMENT OF THE CONSENT AGENDA
 Approval of March 19, 2018 Commission Regular Meeting Minutes
 Approval of February, 2018 Bills
 Special Event: Plymouth Lion's Club Annual White Cane Fundraiser, 5/5/18
 Special Event: Robots in the Park, 8/12/18
5)    COMMISSION COMMENTS
6)   PUBLIC HEARING
 Approval of Operations Plan for Liquor License- Greek Islands and Westborn Market
7)    OLD BUSINESS
8)   NEW BUSINESS
 Recreation Master Plan – Establish Review Period and Public Hearing Date
Authorization to Purchase Road Salt
Presentation of 2018-19 Budget
Public Act 202 Retirement Reporting Waiver
9)    REPORTS AND CORRESPONDENCE
1.  City Commission Liaison Reports
10) ADJOURNMENT
Plymouth Voice.