Plans to build a mosque creating a stir in Plymouth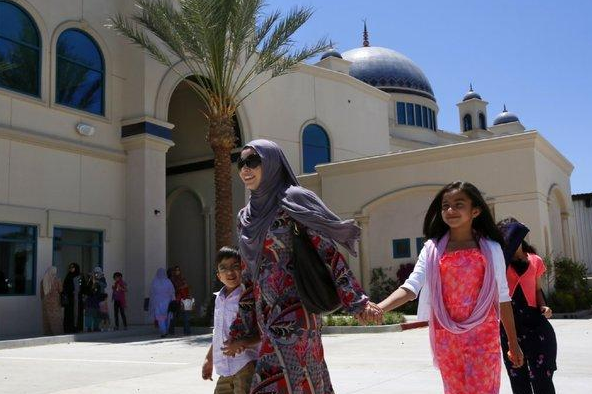 Islamic Center of San Gabriel Valley, Rowland Heights, California
Nov. 14, 2014  PLYMOUTH VOICE.
Plymouth Michigan News
The Plymouth Township Planning Commission is holding a hearing on Nov. 19 at 7:00 p.m. at township hall at 9955 Haggerty Road to seek approval for special land use for the now-vacant land south of 5 Mile Road and east of Pilot Dr., between Beck and Sheldon roads in Plymouth Township. The property is currently zoned for industrial use. The lot in question is surrounded by commercial, industrial or vacant properties -with no homes in site.
The officials say developers plan to build the Rayyan Center, a house of worship for area Muslims.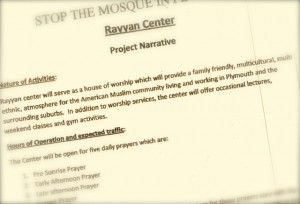 This week township residents are distributing flyers to urge people to attend the "all-important" meeting next week. A letter titled, "Stop the Mosque in Plymouth" highlights the daily worship services and other planned activities and cites traffic as a potential problem.
The Wall Street Journal reported that last week Secretary of Homeland Security Chief, Jeh Johnson toured a $5 million mosque in California and met with Muslim leaders and with other Muslim communities in Illinois, Minnesota and Ohio as part of the initiative by Department of Homeland Security, the National Counterterrorism Center and local law enforcement to better engage Muslim communities to build and repair the government's relationship with Muslims.
Johnson regards Muslim communities as a front line of defense against foreign-fighters recruitment from groups like ISIS. At a news conference he said his asking for all Muslims, "to be on the lookout for potential acts of violence and those individuals who may be on the wrong path…"
More than a decade after the Sept. 11 terrorist attacks Muslim congregations across the country are saying they are concerned that Islamic State of ISIS, or other terror groups could try to recruit and radicalize their youth, but also cautious about law enforcement oversight.
Plymouth Voice