Final OK for racetrack project rests with township trustees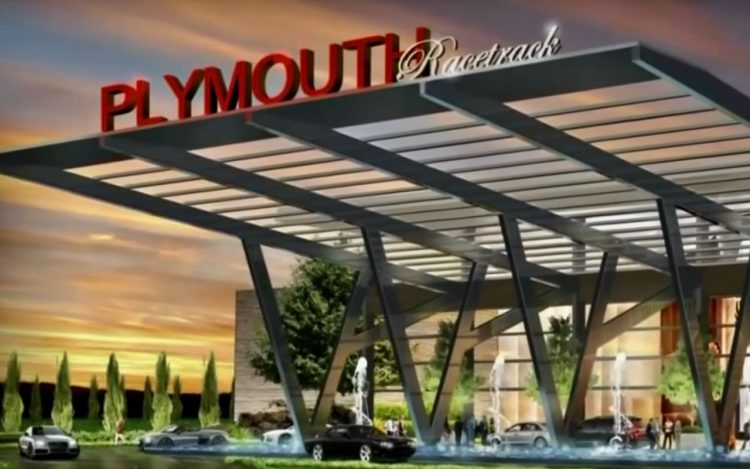 Jun. 26, 2023  PLYMOUTH EAGLE.
Plymouth Michigan News
A final decision on the construction of a new harness race track in Plymouth Township could come before the board of trustees by the end of this month. Following approval of the development plans by the Plymouth Township Planning Commission earlier this month, the plans will now be sent to the township trustees for final approval.
The proposed Northville Downs of Plymouth Township is planned for a 128-acre site near Five Mile and Ridge roads. Only 52 acres of the site are suitable as the remainder is protected wetlands, according to township records. The plans for the Plymouth site include construction of a half-mile oval harness racetrack; a two-story, 4,900-square-foot grandstand with a patio for viewing; a 23,000- square-foot racing building; a 35,000 square foot horse barn and a 3,200 square foot maintenance building. Originally, plans included a 54,000-square-foot gaming facility to be constructed during a future phase of development. Any casino or racino gambling would require state approval.
Those plans prompted concern from residents when the track was originally proposed. Residents questioned the accompanying gambling at the track and the increase in traffic in the area. Residents accepted the legality of the gambling but protested having it in Township.
Plymouth Township officials denied any plans for a rumored casino at the proposed race-track.
Northville Downs was sold to a developer five years ago and plans for residential, retail and office space at the Seven Mile Road and Sheldon property are under way. Northville Downs has been offering harness racing since opening in 1944 and is the only remaining harness track in the state.
Plymouth Voice.