Unexpected power outage leaves thousands in the dark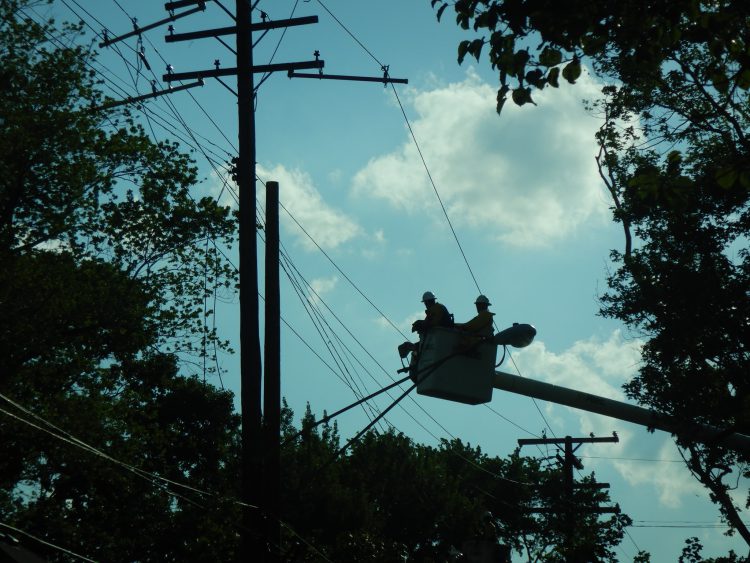 Jun. 24, 2023  PLYMOUTH VOICE.
Plymouth Michigan News
A power outage this Friday afternoon again left thousands of local Plymouth-Canton area DTE Energy residents in the dark.
Power outages are not an unusual occurrence in the Plymouth – Canton area, but one this weekend was a surprise when there were only showers, not storms, wind or ice.
DTE regularly claims nearly 70 percent of its outages are caused by fallen tree branches.
Canton public services reported wires down in the area of Sheldon Road between Joy and Hanford. DTE's outage map estimated the blackout affected approximately 3,500 customers.
Last month the DTE Energy CEO, Jerry Norica, told the Detroit Free Press the nation's energy industry is going through a "fundamental transformation" in how it produces and delivers power, citing worsening weather patterns and days of wind speeds over 40 mph.
"These storms are no longer historic," Norcia said. "They might have been 10 or 15 years ago, but now they are becoming our new normal, where every two or three years we're going to get hit with these very significant severe weather events."
Earlier this spring DTE announced it would offer a $35 credit for a power outage of more than 16 hours due to an event that results in an interruption affecting 1% or less of their electric customers. At that time, Norcia acknowledged that the $35 a day credit for eligible customers who lose power is not enough to cover the losses and costs people incur, such as for food and hotel rooms. Certain terms and conditions apply.
After Friday's outage, Norica sent a "Dear Neighbor" e-message to affected residents to assure them they have a plan for reducing the number of outages and shortening repair time.
"None of this is easy and it will take time. Some of this work, like tree trimming, will be complete in 2025, while rebuilding older portions of our grid will take much longer. But it must be done. We know there will still be storms and outages while we work to accelerate this plan, but we're committed to getting better for you every day."
In March DTE reported that in 2021 and 2022 they spent a combined $420 million on cutting down long branches which hang over and threaten electrical wires in the event of a storm,
Read DTE's Dear Neighbor Letter 6-24-23
Plymouth Voice.