Planning Commission says 'NO' to developer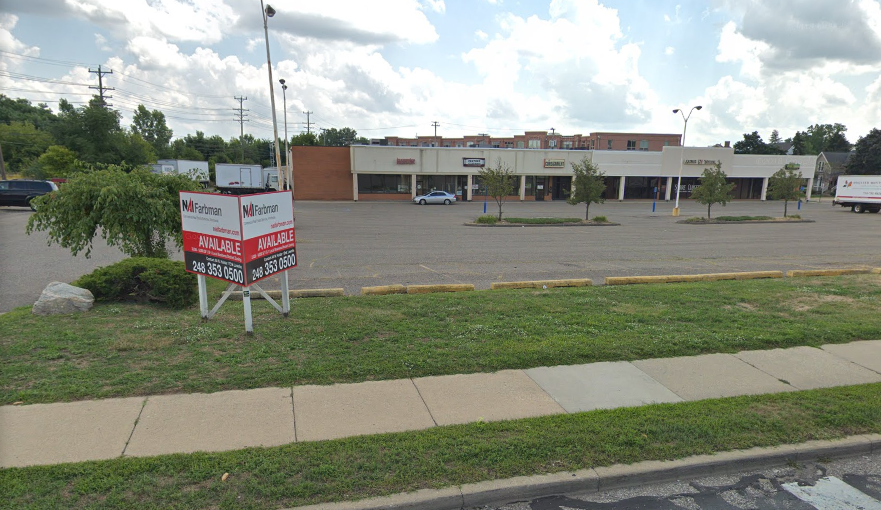 Abandoned strip mall at 250 N. Main Street was proposed site of Jona development
Oct. 24, 2018  PLYMOUTH VOICE.
Plymouth Michigan News
A $20 million development plan has been rejected members of the Plymouth Planning Commission.
The plan included 64 new apartments, retail space and even a potential dog park on a 2.4-acre site on Main Street at the edge of downtown Plymouth. The planning commissioners defeated the plan by a 4-4 vote with commission Adam Offerman absent. The tie vote was considered a defeat for the proposal of architect Ron Jona of Abro Architects who had scaled back his original plan which included 75 apartments on the site.  Chairman of the commission Jim Mulhern said the revised plans were still too large for the site and didn't provide sufficient benefit to the community to allow for approval of a preliminary planned unit development needed to move forward with the 4-story project.
The plans presented included a small park, outdoor pedestrian seating, a rooftop terrace that could host community events, an extension of the downtown streetscape amenities including street lights, landscaping and parking.
Mulhern called the development "an extraordinarily dense development" and said the community benefits did not add up. He said Jona could revise the plans and come back before the commission.
Jona, however, indicated that he had no plans to further reduce the project and would not proceed with developing the property which is next to Bode's restaurant and faces Main Street near the railroad tracks. He said developers may decide to take a different approach to the property.
Plymouth Voice.