Are you ready to vote in the Nov. 6 general election?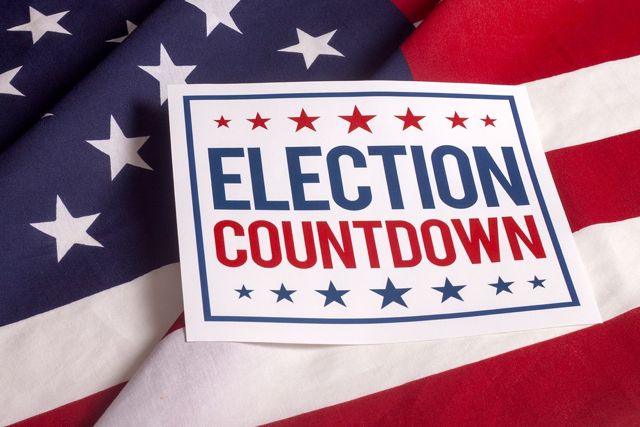 Oct. 24, 2018  PLYMOUTH VOICE.
Plymouth Michigan News
Plymouth Township Clerk Jerry Vorva is among city and township officials preparing for the Tuesday, Nov. 6, general election. The deadline has already expired for registration to vote in this election.
Those registered can vote on an absentee ballot obtained at the local municipal city or township clerk's office. An application for an absentee ballot must be submitted to that clerk no later than 2 p.m. the Saturday before the election.
Vorva said about 5,500 Plymouth Township absentee ballots had been requested by Oct. 17, on track with the 2016 presidential election.
"That means it's a big turnout," said Vorva. "The parties are out there beating the bushes. The parties are doing their work to get people to think about this election."
Vorva said that presidential elections usually have the strongest pull, with some 6,500 absentees in his township for 2016. He said in-person voting is still an unknown, but will possibly "come real close or eclipse the 2016."
Vorva cites the Michigan governor race between Republican Bill Schuette and Democrat Gretchen Whitmer, the U.S. Senate race and the Congressional opening created by incumbent David Trott opting not to seek re-election.
The governor's race also has Libertarian Bill Gelineau and US Taxpayers hopeful Todd Schleiger.
Vorva said voters can educate themselves, "to read about candidates or come see them speak. That's always beneficial to the electorate." He added his office and other municipal clerks work to assist in "their fundamental right to exercise their franchise. That's foremost in our mind."
The League of Women Voters of Northwest Wayne County has print guides and online sources (www.lwvmi.org, its state website and the LWV of Northwest Wayne County website of www.LWVnorthwestwayne.org.) The email address for the League of Women Voters of Northwest Wayne County is lwvmail@yahoo.com .
The League of Women Voters doesn't endorse candidates, and is focused on voter information. The voter guides the organization prepared this year are available at public libraries and the online version of the LWV Voter Guide is also accessible at www.VOTE411.org.
Plymouth Voice.