Plan to dissolve pay board near completion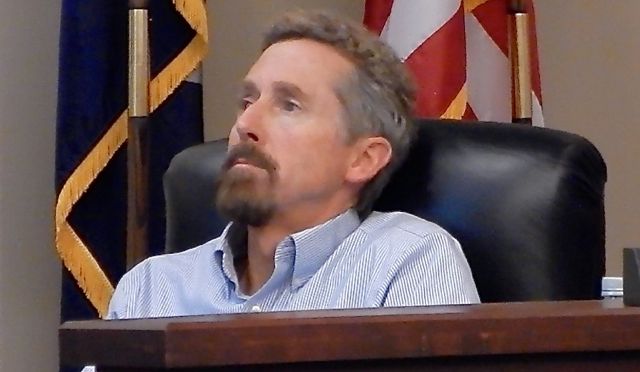 Defeated Plymouth Township Trustee Mike Kelly
Sep. 23, 2016  PLYMOUTH EAGLE.
Plymouth Michigan News
In what several critics are calling an effort at political payback, four defeated members of the Plymouth Township Board of Trustees have voted to disband the local officials compensation commission. If approved on a second reading, the measure would allow the board members to determine the rate of pay for their replacements in township hall.
Trustee Mike Kelly proposed the move and Supervisor Shannon Price, Treasurer Ron Edwards and Clerk Nancy Conzelman, all of whom lost their re-election bids in the August primary, voted in favor of disbanding the commission.
Kelly, who said he felt that the board members should be responsible for setting their own rate of pay, first broached the topic earlier this year, prior to the Aug. 2 primary election. He based his suggestion at that time, he said, on the failure of the commission members to meet in 2015. No action was taken on his suggestion earlier this year. The commission members are required, by state law, to meet in odd-numbered years to make salary recommendations for elected officials in the township, Those recommendations automatically become effective the next year unless the suggested amounts are rejected by a two-thirds vote of the board of trustees. Should the board fail to act, the salaries are set at the levels recommended by the commission. Currently, the supervisor is paid $111,384 and the clerk and treasurer are each paid $104,959. Trustees are paid $11,921 annually.
In Plymouth Township, according to Price, only one member remains on the commission, following the resignation of one member and the expiration of the terms of another three.
Trustee Steve Mann, who was appointed to fill a vacancy on the board and who is not seeking election, said the new board of trustees could make a decision and "do what they like" about the commission. Mann, along with Curmi and Trustee Bob Doroshewitz, also a successful primary candidate, cast the three dissenting votes on the proposal to disband the commission.
The measure is expected to come up for a second vote Sept. 27.
Plymouth Voice.
Photo: © Don Howard/Associated Newspapers