Optimists' Pet Show-Contest Saturday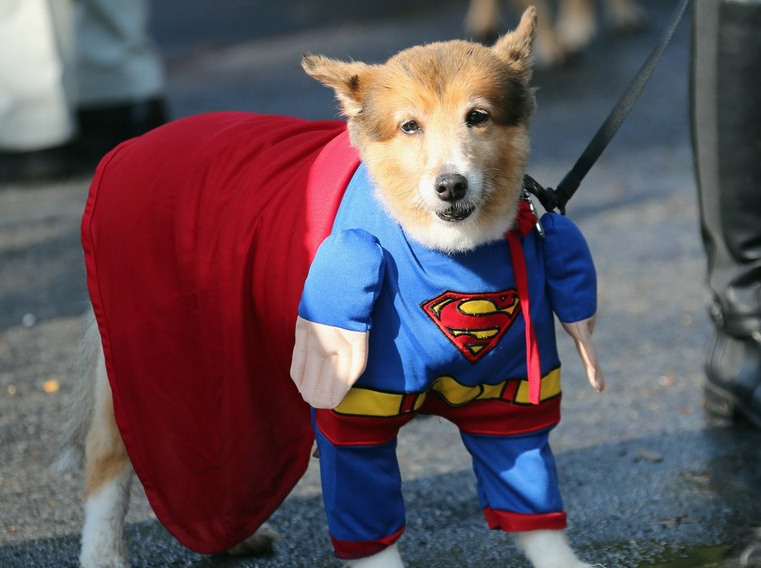 Sep. 7, 2018  PLYMOUTH EAGLE.
Plymouth Michigan News
Members of the Plymouth-Canton Optimist Club are proud of the 30-plus year Pet Show during Plymouth Fall Festival. This year, the Pet Show will take place from 9-11 a.m. Saturday, Sept. 8, at the Kellogg Park stage in downtown Plymouth.
Charlie Roebuck, a past president of the Plymouth-Canton Optimists said the event is fun for all ages.
"The event is mainly for kids and their pets. The Optimist International motto is 'Friend of Youth'. The show has three pet categories: dogs, cats and unusuals. Ribbons are awarded to pets with the longest tail, longest ears, best pet trick and best costume. Entries have worn large sunglasses, springy antennas, T-shirts, spotted red lady bug costumes and others."
The Pet Show/Contest will begin Saturday, Sept. 8, with a parade around Kellogg Park with all participants strutting their stuff, noted Plymouth-Canton Optimist Club President Pamela Batcho.
The Michigan Humane Society and other pet rescue organizations will have pets and their owners participating in the event.
"We will also have a special demonstration by Rainbow Feathers, a local bird rescue organization, after the official pet show concludes from approximately 11:15 a.m. to noon," Batcho said.
"Pets of all types are welcome. The pets must be alive and of the non-human variety. One year we had a child that wanted to register her little brother and one that wanted to enter a stuffed animal. Cute, but not eligible," she said.
Optimist International is a world- wide volunteer organization of more than 2,500 local clubs whose members work to "make the future brighter by bringing out the best in children, in their communities, and in themselves," Roebuck said. Information is available at www.optimist.org.
The Plymouth Optimist Club, chartered in 1949, has partnered with numerous local service organizations to promote programs to enhance the community and support local youth. In the 1950s, the Plymouth Rotary and Plymouth Optimists came together to support the Plymouth Community Fall Festival for all to enjoy, Batcho said.
The Pet Show and Contest during the Plymouth Fall Festival is the longest running event the club sponsors.
In 2013, interest from Canton Township residents led to developing the combined Plymouth-Canton Optimist Club. Together the Optimists deliver programs within local schools and the community that enhance learning, develop leadership and promote positive citizenship.
The club meets twice monthly to plan and organize community events. For information about programs or membership, contact Batcho at plymouthcantonoptimist@gmail.com.
Plymouth Voice.