Annual Canton Liberty Festival starts June 13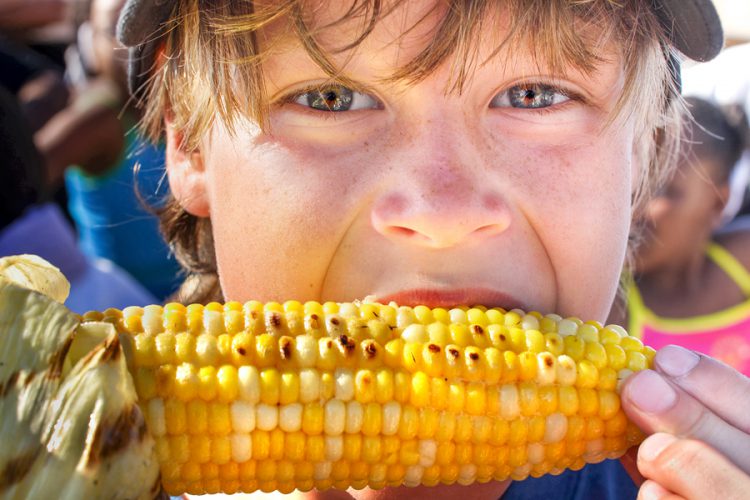 Jun. 9, 2019  PLYMOUTH EAGLE.

Plymouth Michigan News
Canton Liberty Fest will celebrate its 28th anniversary with three family-friendly fun-filled days from Thursday, June 13 through Saturday, June 15 in Heritage Park, adjacent to the Canton Administration Building, located at 1150 S. Canton Center Road.
The event will be open this year from 1 until 10 p.m. on Thursday, from 1 until 11 p.m. on Friday and from 10 a.m. until 11 p.m. on Saturday. Major sponsors for this annual community event, include: Atchinson Ford; Beaumont; Community Financial Credit Union; DTE Energy Foundation; The Goddard School of Early Childhood Development; IKEA; Sysco; Todd Wenzel Automotive and The Village Dentist.
Area residents can enjoy a lineup of carnival rides, games, and special attractions including the Family Zone at a savings by purchasing a single-day wristband in advance. Wristbands allow access for one day only onto all the exciting carnival rides without a ticket. Discounted single-day wristbands are now available for $24 and can be used for any full day if purchased at www.cantonlibertyfest.com before noon, Thursday, June 13. Mega Bands that allow unlimited rides for all three days are on sale for $60 and can only be purchased online before noon June 13. Online sales require a $.99 per transaction fee. Wristbands will be on sale at the festival grounds for $28 on Thursday, $30 on Friday, and $30 on Saturday. All sales are final. For more information, call (734) 394-5460.
Special sensory hours are planned from 1-3 p.m. Thursday, June 13, when carnival rides and Midway games, lights, and music will be turned off for festival-goers who are sensitive to large  crowds and certain stimuli. Visit www.cantonlibertyfest.com to learn more about the 2019 Liberty Fest Step Challenge. Festival-goers who log the most steps could win big!
The Taste of Liberty Fest and the Beer and Wine Garden will again be located near the Amphitheater, where seating has been generously provided by IKEA. Satisfy taste buds throughout the festival at the Taste of Liberty Fest, where participating area restaurants will present their local specialties and compete for bragging rights in a taste contest presided over by Canton Supervisor Pat Williams. Participants include: Chop Stick House; Cold Stone Creamery; Krispy's Fish & Chicken; and more. Stop by the Taste of Liberty Fest for signature menu items from these restaurants from 4-10 p.m. on Thursday and 10 a.m.-10 p.m. on Friday and Saturday. From 4-11 p.m. Friday and Saturday a variety of food trucks will be parked near the Amphitheater; the tentative line-up includes: C.A.Y.A. Smokehouse Grill, Impasto, Naughty Boy's Rolled Ice Cream, Nu Deli Sandwiches, PitStop Eatery Company, Simply Spanish, Time 2 Chill Detroit Gelato Truck, and others The Canton Firefighters' #2289 Charity Foundation will host "Box Alarm BBQ," a gourmet BBQ stand on-site at the Amphitheater beginning at 11 a.m. Saturday.
On all three days of Liberty Fest, the Canton Rotary Club and the Plymouth-Canton Optimist Club will be hosting a Beer and Wine Garden, which is sponsored by O&W Distributors, from 4-10 p.m. Thursday and Friday and from 10 a.m. until 10 p.m. Saturday. Refreshments include a selection of craft beers, hard ciders, and wine. Festival-goers must be 21 years to purchase these adult beverages.
Thursday, June 13 activities and entertainment includes Glow Zumba, which will take place from 9-10 p.m. on the Canton LIVE! Stage. Music and instructors will be provided – just come ready to move and wear glow in the dark gear. Participants are asked to bring a water bottle to keep hydrated during this free event.
Beginning at 5 p.m. Thursday, The Favorites will perform at the Heritage Park Amphitheater, delivering classic rock favorites. The Together Band will perform starting at 8 p.m., covering favorite hits from the 60s and 70s. BINGO will also be avail- able from 8-9 p.m. near the Amphitheater Stage, provided by Canton Club 55+ and the Canton Optimist Club. For a small fee, participants can play for a chance to win prizes.
Canton LIVE! Stage highlights Friday include Canton's Largest Ice Cream Social, featuring an ice cream science show with Dr. Nitro, Silver Sounds DJ, strolling entertainment, and ice cream available for purchase from several vendors from 7:30-9:30 p.m.
Friday Amphitheater Stage entertainment will feature: Michigan Roads, who will entertain audience members with live acoustic music from multiple genres from 5- 7 p.m. and Cancel Monday, Detroit's premier wedding band, will perform favorite top 40 hits from 8-10 p.m.
Saturday highlights include the 24th Annual Pancake Breakfast, sponsored by the Canton Lions Club from 8-11 a.m. at the North Pavilions. Chris Cakes of Michigan returns to flip pancakes high onto plates for those brave enough to catch them. Stop by for a tasty breakfast and make this a Liberty Fest tradition; while supplies last.
Canton Leisure Services is again joining forces with Running Fit to host the 8th Annual Liberty Run, including 5K, 10K, and One Mile events. Participants are encouraged to register at www.cantonlibertyrun.com and run, walk, or stroll in these events. Participants will also receive finisher medals, as well as a race T-Shirt. Plus, running theme-awards will be handed out to the best Stars, Stripes, and Superheroes running outfit.
A special Wounded Warrior Yoga session is planned at the Amphitheater from 10-11 a.m. Saturday to benefit the Wounded Warrior Project. This fundraiser will be led by Dan Nevins, a professional speaker who travels the globe instructing yoga and motivating participants with inspirational messages of leadership, perseverance, and over- coming adversity. Register for this fundraiser, which is presented by Old Glory Flags and Flagpoles, online in advance at www.cantonlibertyfest.com or at the event for $10.
Other Saturday Canton LIVE! entertainment highlights, include: the International Festival cultural performances and displays which will begin at 11:30 a.m. and will continue most of the day. Presented by the Canton Commission for Culture, Arts and Heritage, this special showcase will feature cultures from around the world, such as: Indian, Chinese, Sri Lankan, and more! At 8 p.m., Circle of Sound will perform a variety of R&B, Classic Rock, as well as top 40 hits.
Saturday Amphitheater Stage highlights include: Paint and Pour classes every 90 minutes from 2-8 p.m., where 21 and over participants can enjoy an adult beverage in the Beer and Wine Garden and create a mini-canvas for just $20; Community Showcase performances will also take place from 2-4 p.m., featuring Spotlight Players, Atomic Pom, and Evaline Productions. Metro Detroit singer-songwriter Lisa Mary will take the stage from 4-5:30 p.m., performing country music hits; Weekend Comeback will perform a variety of covers from the 60s to today's top hits from 6:15-7:30 p.m.; and Blue Spectrum will hit the stage from 8-10 p.m. playing favorite hits featuring a special Queen tribute.
Other Festival highlights include: Canton Club 55+'s annual Liberty Fest Picnic for seniors from 5-7 p.m. Thursday, June 13 at the Heritage Park Amphitheater. Participants will enjoy a picnic-style meal, plus transportation to the Concert in the Park – all for just $10 for Summit members, $11 for Canton residents or $13 for non-residents. BINGO will also be available for an additional fee. For details, call (734) 394- 5485.
Other Festival highlights for both Friday and Saturday include: special interactive circus-themed performances and demon- strations will be offered by Cirque Amongus from 1-6 p.m., where audience members can take a turn performing their own stunts. A Mobile Escape Room will be available for participants to make a quick escape for a small fee from 1-11 p.m.
Hydration and misting stations will be available throughout the park giving festi- val-goers a chance to cool off. Walk on the Wild Side, featuring Oasis Animals all day Friday and Saturday, will give all ages the chance to get up close and personal with some barnyard and exotic animals.
Be sure to check out merchandise from local artisans, crafters, businesses and vendors around the large pond at Liberty Fest Marketplace from 4 p.m. until dusk Friday and from 11 a.m. until dusk Saturday. Liberty Fest returning favorites include: the Scholastic Book Fair; D&M Face-Painting; LEGO Station provided by MichLUG (Michigan LEGO Users Group); Spin Art; and more!
The Liberty Fest Car and Truck Show will be open from 8 a.m. until 3 p.m Saturday, presented in partnership with United Street Machine Association Customs & Rods.
The highlight of the festival will be a spectacular fireworks display set for dusk Saturday.
Festival-goers are reminded that no dogs are allowed on festival grounds and all bikes must be parked in a bike corral. New this year, a convenient Uber, Lyft, or parent drop-off/pick-off spot has been designated on Civic Center Boulevard in front of the Canton Public Library main parking lot. For more information, visit www.cantonliber- tyfest.com or call (734) 394-5460.
Plymouth Voice.