Community Bulletin Board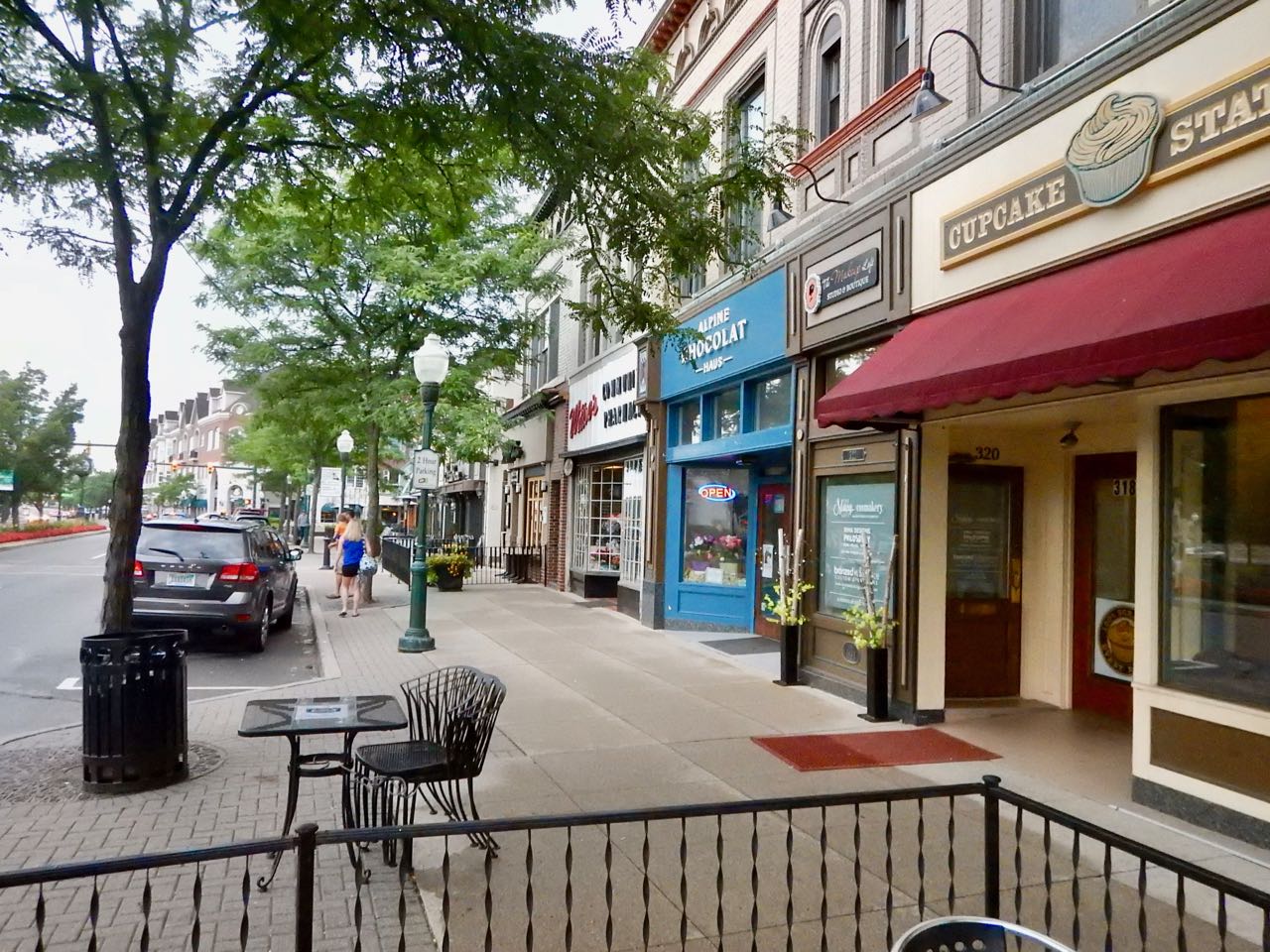 Aug. 29, 2018  PLYMOUTH VOICE.
Plymouth Michigan News
The 63rdAnnual Plymouth Fall Festival will be held Friday Sept. 7-8 and 9 in downtown Plymouth. 
Be sure and pick up your official Associated Newspapers of Michigan Fall Festival Program with this week's edition of  THE EAGLE. 
Rotary Chicken Barbeque
The 63rd Annual Rotary Chicken Barbeque event in Plymouth will be held Sunday during the Fall Festival and this year the club will host foreign exchange students, and their host-families.
The barbeque menu this year is unchanged and will include a half chicken, corn on the cob, a roll, chips, a cookie and a beverage. Tickets for the meals are $12 if purchased in advance from any Rotary Club member or at one of the ticket booths on Main Street.
If purchased on Sunday, the dinner tickets are $14. They can be purchased in front of The Gathering or at West Middle School at Sheldon Road and Ann Arbor Trail, where carryout service is handled.  Dinners are available from 11 a.m. until sold out.
Kiwanis Club will serve annual pancake breakfast
The Kiwanis Foundation Pancake Breakfast is a fixture of Plymouth Fall Festival, and is set for 7 a.m. to noon Saturday, Sept. 8, in downtown The Gathering, across from Kellogg Park in Plymouth.
Morning Rotary Club Spaghetti Dinner
Rotary Club of Plymouth A.M. is proud of fellow club members who put on the annual Spaghetti Dinner. This year it will be from 4-8 p.m. Saturday, Sept. 8, in the party tent behind E.G. Nick's restaurant on Forest Avenue in downtown Plymouth.
Plymouth Community Council on Aging Annual Senior Fest Picnic –
Wednesday, Sept. 12, 2018
The picnic will take place from 11 a.m. – 1:30 p.m. at Plymouth Township Park on Ann Arbor Trail (between Sheldon and Beck) presented by Oakmont Northville.  There will be Entertainment, raffles, and of course, Lee's Chicken! Lots of vendors and free giveaways. Call 734-354-3222 for tickets. Tickets are $10/members. $12/non members.
Plymouth Community Council on Aging Fundraiser
Help make the PCCA's first fundraiser a big success! Donate gently used purses and jewelry. Tell your family and friends that PCCA will be collecting items now through October for their event on Friday, Nov. 30th. Drop off donations at the Friendship Station, 42375 Schoolcraft Road, Plymouth or at Plymouth Township Hall. "All sales will help support the Plymouth Community Council on Aging."
Deadline nears for cruise
Plymouth-Canton Optimists plan an evening of food, music and scenery Friday, Sept. 14, on the Detroit River.
The event is for those 21 and older, sailing from the Stroh's River Place dock from 6:30-9:30 p.m.
Supporting the community projects of the Plymouth-Canton Optimist Club, it costs $49.25 per person, including the cruise, dinner and secure parking. A cash bar, raffles and more are available during the cruise which has a Sept. 7 signup deadline.
Contact Pamela Batcho at plymouth-cantonoptimist@gmail.com for registration
Plymouths Host Joint Shred Event
The City of Plymouth and Plymouth Township will offer a shred day for all residents of both communities on Saturday, Sep. 15, from 9:00 a.m. to 12:00 p.m. (or until trucks are filled) at the Plymouth Township Hall parking lot, 9955 North Haggerty Road.
Paper to be shredded shall be limited to 5 banker boxes on each trip.  Residents can, however, make multiple trips throughout the morning.  Documents can be in paper bags or boxes when brought to shredding.  Documents in plastic bags must be removed.
Residents participating must also provide proof of City or Township residency which can be done with a driver's license, voter ID card, water bill, or property tax bill.
For more information you can email the City shred@ci.plymouth.mi.us, or the Township's Sarah Visel at svisel@plymouthtwp.org.
Township street sign replacement program
County Commissioner Joe Barone and Plymouth Township have announced an initiative to identify and replace old, worn-out, or damaged neighborhood street signs.
While most neighborhood street signs in Plymouth Township are white-on-green and in good condition, there are some that are damaged, faded, or are still of the old black-on-white variety from the 1970's which are no longer safety-compliant.
"In Plymouth Township, road maintenance, including street signs, is the responsibility of the County," said Commissioner Barone, "and we're asking residents of the township to let us know what signs need replacing or maintenance so our crews can make the needed fixes."
Residents or Homeowners Associations are encouraged to report old, faded, or damaged street signs to Sarah Visel in the Supervisor's Office.  Sarah can be reached at svisel@plymouthtwp.orgor 734-414-1452.  Sarah and Commissioner Barone will make an inventory list and share it with the County at the end of the year.  The expectation is that the County will create and install new signs in the first half of 2019.
Signs that cannot be replaced by the county include those on private streets, or special street signs designed and paid for by Homeowner's Associations.
Plymouth Voice.
File Photo:  Don Howard/Associated Newspapers