OPINION-ELECTION 2012 PROFILE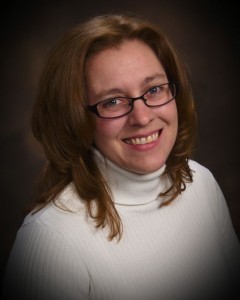 JENNIFER MANN.
Candidate speaks out  "You do have a choice, there is a better way"
It's high campaign season right now and Plymouth Township candidates are out there in record numbers, anxious and competitive, challenging each other and the incumbents on their past decisions, future plans and even questioning their attendance records.
Township Clerk Joe Bridgman was quoted as saying the number of candidates for this year's election could set a record.
With 13 candidates running for the four trustees seats some are focusing on statistics, while others, including the incumbents, are going door to door pleading for votes. Some are exuding confidence and others aren't really sure as to what side of the fence they should stand on.  However, with all the fray and hoopla one theme has emerged without ambiguity.
"You do have a choice-there is a better way,"  proclaims Jennifer Mann.
Jennifer Mann a long time resident who's running for one of the four trustee seats isn't shy about her campaign theme and what she stands for. He past civic contribution is well known and recognized throughout the Township.  She says there is a better way and believes she can make a difference.
While Mann's campaign isn't all about saving the full-time community fire department and the advanced life support, its one of her key elements.
Mann worked unremittingly for the past two years supporting the Citizens Action Group of Plymouth and recognized the real risks of downsizing the Townships community fire department. The group, which originally circulated and submitted the petitions with 4000 signatures to the township board and brought the court actions demanding the right to vote, became a new voice in Plymouth proposing a 1-mill tax that would restore the fire department to full staffing levels and maintain the current EMS and Advanced Life Support. That issue is currently before the Michigan Court of Appeals.
Mann who is a mother and working professional in the medical field has her calendar filled from dawn to dusk with her job, her family and volunteer work but she still wants to work to make a difference and believes there is a better way to run the Township.  She is active with the American Cancer Society and the Bird Elementary School PTO. Her husband is a township firefighter Lieutenant.
"It's a place my family and I love, she says.  "I want to be able to able to promote, hear and respond to voice of all of our residents and stop wasteful spending of our taxpayer money on non-critical services and truly address our community needs."
"We need team-work and transparency within our Board of Trustees."
Jennifer Mann is running as a Republican in the partisan election.
The primary election is August 7.