Northville police chief to lead associations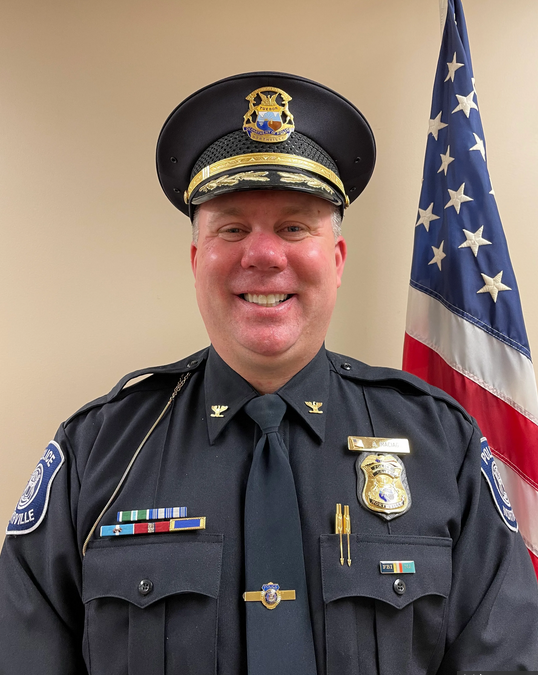 Jan. 8, 2021  PLYMOUTH EAGLE.
Plymouth Michigan News
Northville Police Chief Alan Maciag has been elected president of the Wayne County Chiefs of Police and also will serve as president of the Southeastern Michigan Association of Chiefs of Police.
Maciag joined the Northville Police Department as chief in December of 2018.
Maciag started his law enforcement career at the Wayne Police Department more than 21 years ago and rose to become police chief in that city. While with the Wayne department, he held supervisory roles in the Investigative and Traffic Bureau and in the undercover unit (COPC-RU), among other areas.
He also gained experience as an accident investigator and evidence technician. He was named Wayne's Police Officer of the Year in 2001.
He earned a B.A. in Criminal Justice from Western Michigan University; an M.A. in Criminology from Eastern Michigan University and graduated from the FBI National Academy in Quantico, VA.
Maciag is also a graduate of Northwestern University School of Police Staff and Command. He serves on several boards of chiefs organizations in the state and is a member of the Curriculum Committee of the FBI National Academy Michigan Chapter.
At the Southeastern Michigan Association Chiefs of Police, Maciag served as first vice president in 2020. He began his one-year term as president on Jan. 7, 2021. Among the association goals and objectives, is the improvement of law enforcement through the cooperation of public and private agencies focused on protecting lives and property; encouraging professional recruitment, selection and training of qualified law enforcement personnel; promoting and adhering to high law enforcement standards of conduct; stimulating citizen interest in law enforcement through good public relations and aiding the adoption of statutes, good police practices and the general welfare and safety of the public. Among his duties as president, he will preside at all meetings of the executive board and association, serve as association spokesperson to the press and public, appoint committees and designate chairs of those committees.
At the Wayne County Association of Chiefs of Police, Maciag was vice president in 2020. He represents member police chiefs, directors and executive-level law enforcement professionals across Wayne county during his one-year term.  His term as president began on Nov. 17.
READ MORE:
Northville welcoms new police chief
Plymouth Voice.