Northville Health Center hosts community open house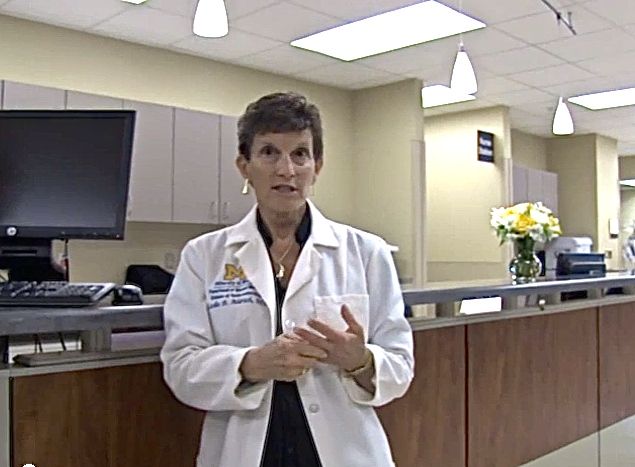 Assistant Medical Director Leslie Aldrich, M.D.
Aug. 6, 2014  PLYMOUTH VOICE.
Plymouth Michigan News
The University of Michigan Health System's newest facility, will host a community open house 1-4 p.m. Sunday, Aug. 10 that includes wellness activities, giveaways, building tours and a scavenger hunt.
The new two-story, $39 million, 100,000 square foot facility in Northville Township is located at 39901 Traditions Drive at the intersection of Seven Mile Road and Haggerty Roads. Visitors should park at Schoolcraft College on W. Seven Mile Road and U-M shuttles will provide transportation to the event.
Through hands-on simulations the public can get a glimpse of what happens in the Medical Procedures Unit, and those who drop off old eyeglasses at the Kellogg Eye Center suite will receive a new pair of U-M sunglasses.
Audrey Fan MD, is the new facility medical director. Fan says U of M will partner with community and area physicians to offer the patient care for the facility.
Following a ribbon cutting ceremony attended by state and local business and community leaders, Northville Health Center opened July 15.
In addition to primary and specialty care, this center offers a comprehensive musculoskeletal program designed to care for bones, joints and muscles; eye care for adults and children; sub-specialty pediatrics, radiology services such as diagnostic imaging, bone ultrasound and magnetic resonance imaging; infusion for cancer and non-cancer treatment; and a medical procedures unit used for colonoscopy, capsule endoscopy, spinal injections and other procedures.
Plymouth Voice.