Plymouth library plans $1 million renovation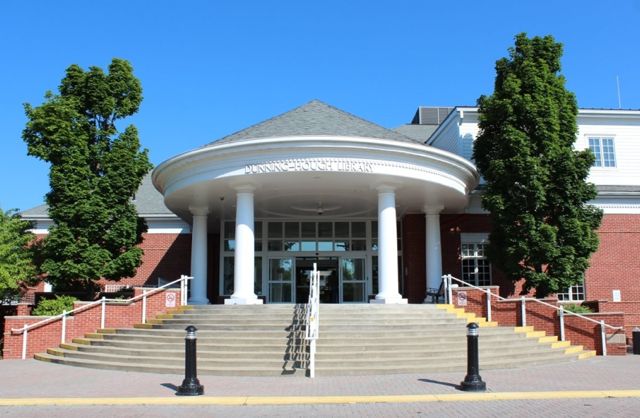 Aug. 5, 2014  PLYMOUTH EAGLE.
Plymouth Michigan News
The 1,000 visitors each day at the Plymouth District Library will soon notice some changes at the facility.
According to Library Director Carol Souchock, more than $1 million in repairs will soon be under way at the 17-year-old building, located in downtown Plymouth.
"A number of large operational building components-the roof, the heating ventilation and air conditioning system and the entrance snow melt system all require replacement," she explained.
"Steady wear and tear on this building, along with recent harsh winter conditions have brought these important building elements to the end of their lives."
Initial repair costs have been estimated at $1,100,000 and will be paid from the library building reserve and fund balance. Funds have been set aside in preparation for expected facility repair and replacement of major mechanical systems, Souchock explained. McCarthy & Smith Construction of Farmington Hills was awarded the construction management contract by the library board of trustees at the July meeting. Ronald A. Cieslak, RA from Merritt Cieslak Design of Northville was chosen as the architect for the project.
"We know the value that this community places on the library," said Mike Pappas, chairman of the library board. "It is our job to make sure that the building can serve the public efficiently and safely."
Souchock said that about 1,000 people visit the library each day and that more than 34,000 people utilized the meeting rooms and attended programs last year. She said that energy efficiencies and savings are expected through the updated systems and roof replacement. She said that the mechanical and architectural design will take place this summer and that the renovations will begin early next year with the roof replacement scheduled for the spring of 2015.
The Plymouth District Library has been serving the Plymouth community since 1923 and has been at the Main Street location since 1945. The present building was constructed in 1997 and an expansion to the unfinished upper level completed in 2007, Souchock said.
Plymouth Voice.