Music Man Jr. at PARC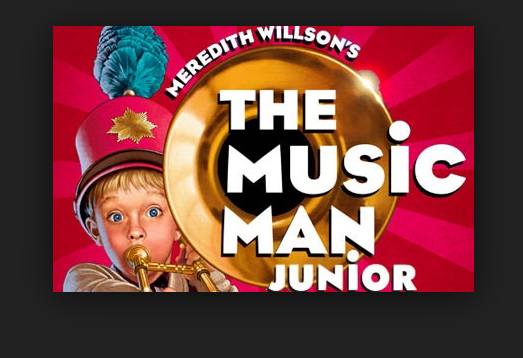 Oct. 23, 2015  PLYMOUTH EAGLE.
Plymouth Michigan News
Music Man Jr. is performing at the Plymouth Arts and Recreation Complex (PARC) in Plymouth this weekend 23-25 and will star all local talent.
Based on the timeless 1957 Broadway classic and 1962 film adaptation, The Music Man Jr. follows the fast- talking traveling salesman Harold Hill as he cons the people of River City, Iowa into buying instruments and uni- forms for a boys' band he vows to organize. His plans to skip town with the money are foiled when he falls for the town librarian, Marian, whose belief in him might help him succeed in the end, in spite of himself.
"This show is a classic and great for the entire family," said Brandon Waldenmayer of Canton who is the director and co-producer of the show. Waldenmayer is a Plymouth-Canton schools alumnus and is currently a children's theatre student at Eastern Michigan University.
Benjamin Hodge from Canton will be performing as Harold Hill and Marian is double cast and will be performed by two actors, Jane Harju and Emma La Forest. .
General admission tickets are $10 and are currently on sale. Curtain time is 7 p.m. Fridays and 2 and 7 p.m. Saturdays and At 2 p.m. Sundays. Tickets can be purchased at www.iheartforeverafter.com or by calling (734) 547-5156 The Plymouth Arts and Recreation Complex (PARC) is the repurposed Central Middle School located in Plymouth between down- town and Old Village at 650 Church St.
Plymouth Voice