Spooky season events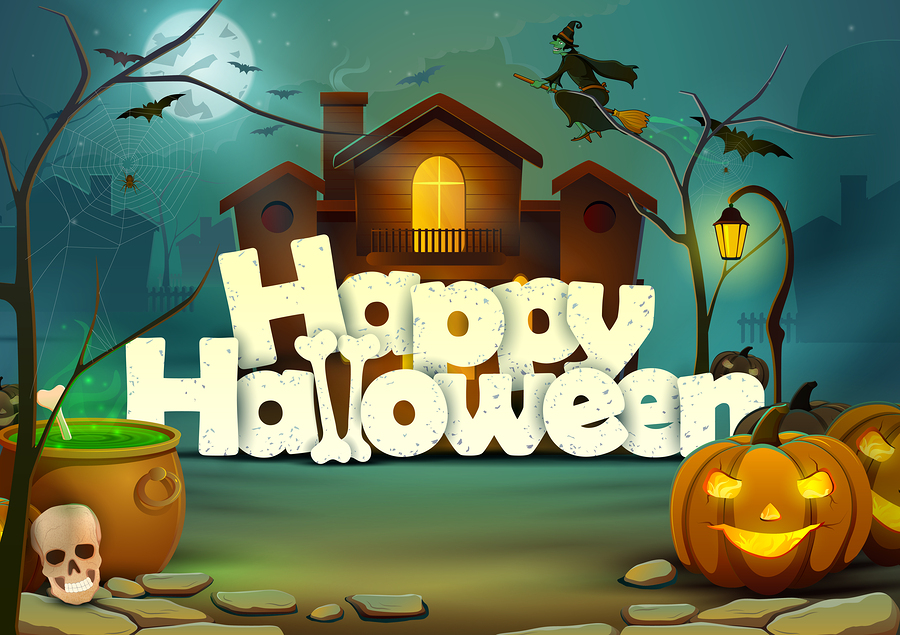 Oct. 23, 2015  PLYMOUTH EAGLE.
Plymouth Michigan News
HALLOWEEN HAPPENINGS
Phright Night concert set
Zombies, witches, sharks and a couple of super heroes will be the theme as the Michigan Philharmonic gets into the Halloween spirit for "Philharmonic PHRIGHT Night" Oct. 24 which will feature a concert full music from the scary classics to scary movies and more.
Performed in an old auto garage at Steppingstone school this fun and casual pops concert features classics such as Bach's Toccata in D Minor, Wagner's, Ride of the Valkyries and The Sorcerer's Apprentice in addition to music from "Phantom of the Opera", "Pirates of the Caribbean", "Jaws" ending with some audience participation on "Zombie Nation"!
The Michigan Philharmonic musicians will all be in costume and the audience is invited to wear their favorite Halloween get-up and participate in the costume contest. There will be prizes and Halloween treats.
For tickets and information call (734)451-2112 or visit www.michiganphil.org.
Streets of Treats set in Northville
The Northville Chamber of Commerce is partnering with the Northville Central Business Association to present Streets of Treats, a children's costume parade beginning at 9:30 a.m. Oct. 24 throughout downtown. The parade will begin at the Northville Community Center at 303 W. Main St. and following the parade, trick or treating at the downtown businesses will take place from 10 a.m. until noon.
Participants can enjoy the more than 100 skeleton sculptures placed around the downtown while enjoying the family- friendly Halloween activity.
The event is free, through the generosity of sponsors Tom Holzer Ford, Varsity Lincoln, Monroe Bank and Trust, Remerica Hometown One – Patti Mullen, Community Choice Credit Union and Preservation Dental. For more information, call (248) 349-7640.
Cemetery Walk planned
The Plymouth Historical Museum will take visitors on a walk through Riverside Cemetery during the Plymouth Ghosts walk starting at 4 p.m. Oct. 24. Groups will depart every 15 minutes and the walk lasts 60-90 minutes. The walk includes some uneven ground, so sturdy shoes are advised. Flashlights are recommended for later tours.
Just Hearse N'Around will provide a Casketeria grill serving hamburgers and hot dogs for purchase.
Tickets for the walk are $10 if pre-purchased and $15 the day of the walk and are available at the museum, 155 S. Mian St. in Plymouth.
For information call (734) 455-8940.
Storytellers to present tales of terror, ghosts, goblins and ghouls
Just in time for the Halloween season, Judge Ronald Lowe and Dr. Debra Christian will present terrifying tales of ghosts, goblins and all things spooky from 6-7:30 p.m. Saturday, Oct. 24.
The featured storytellers will spin their yarns at the Cady-Boyer Barn, located in Preservation Park at 500 North Ridge Road in Canton Township. The two will take audiences of those 8 and older on an adventure with tales of fright, twists and turns, and things that go bump in the night. An evening of spine-tingling tales awaits those brave enough to attend and endure as fright levels intensify in each story as the night progresses. Cider and donuts are included with the ticket and will be available while supplies last.
Lowe, also known as The Spellbinder, has been telling scary stories his entire life. He comes by it honestly as his father, mother, aunts and many other family members were storytellers. Lowe became a professional storyteller more than 25 years ago when he told his first story publicly at The Stone Circle in Elk Rapids. In his profession as an attorney, Lowe often incorporated storytelling in his trial work. At the 35th District Court, Lowe often uses it in the corporate environment to teach from the bench and in his administrative capacity. In his early years, Lowe's mentor and partner was Christian who helped him begin and grow as a professional storyteller.
Lowe will once again team with Christian as the two present hair-raising tales during the Ghost Stories event. Award-winning storyteller Christian will serve up tales from long ago and her travels on six continents. She has performed at the National Storytelling Festival, WDET National Public Radio, Greenfield Village, the Michigan State Fair and the Detroit Institute of Arts. Christian is a speech-language pathologist and has entertained thousands of families, school children, executives, and regional festivals with her stories and oral tradition. A native of Plymouth, she continues to keep this oral tradition alive throughout the Midwest.
Tickets are $4 per individual and can be purchased at the Summit on the Park, the White Pole Barn at the Canton Farmers Market every Sunday, and at the door. All proceeds benefit the Canton Historical Society.
Children must be accompanied by an adult and parents are responsible for the direct supervision of their children during this special event. For additional information, please visit www.cantonhistoricalsociety.org.
Streets of Treats
The Northville Chamber of Commerce is partnering with the Northville Central Business Association to present an event that features downtown Northville businesses.
Kids and parents are invited to participate in the Kids' Costume Parade and Streets of Treats on Saturday, October 24. The parade begins at 9:30 a.m. from the Northville Community Center at 303 W.Main Street.
Following the parade, trick or treating at the downtown businesses will occur from 10 a.m. – noon.
Enjoy the skeleton sculptures placed around the downtown while enjoying a fun, family friendly Halloween activity in charming downtown Northville. The event is free, through the generosity of sponsors Tom Holzer Ford, Varsity Lincoln, Monroe Bank and Trust, Remerica Hometown One – Patti Mullen, Community Choice Credit Union and Preservation Dental.
Kona Wicked Run planned
The Kona Running Co. will sponsor the Wicked Halloween Run on Sunday, Oct. 25 for costumed runners to compete for Plymouth Chamber of Commerce gift certificates. The Plymouth Downtown Development Authority staff will judge costumes from 7:15-8:45 a.m. The 10K run starts at 7:30 a.m. followed by a Monster Mile run at 8a.m.and the 5K at 9a.m. Visit wickedhalloweenrun.com/raceinfo.htm for information.
Annual Halloween 'parade' is planned in Canton
Little pirates, princesses, monsters and mermaids are invited to Canton Leisure Services' 15th annual Trick or Treat Parade from 4-7 p.m. Friday, Oct. 30. This family-oriented tradition will take place at the Summit on the Park, located at 46000 Summit Parkway, in Canton.
Children ages 10 and younger are encouraged to attend in costume and follow the spooktacular trail from room to room, each filled with special surprises and little goodies. Parade participants will enjoy seeing the Summit all decked out for ghoulish fun and ghastly festivities. Younger trick-or-treaters will enjoy the trail that passes a variety of themed-stations that allows them to visit with family-friendly characters, including: Captain America, the cast from Inside Out, characters from the Wizard of Oz, Frozen's Anna and Elsa and more. For those who dare, a spooky Haunted House will be available in the Summit gymnasium that is scarier than ever. Organizers said this interactive experience may be too intense for small children.
Advance tickets are now on sale at $5 for Summit members and $6 for Canton residents and $4 for members of Bartlett's Kids Club. From Oct. 15-29, non-resident tickets will be available for $10 per child. A limited number of tickets for designated timeslots will be available for purchase at the Summit Front Desk while supplies last. All ticket sales will end at 10 p.m. Oct. 29. Children of all ages (including infants and toddlers) planning to trick or treat and collect goodies during the event must have a ticket/collection bag.
"Every year the Trick or Treat Parade gets bigger and better, and this year is no exception. It's a great family event that is perfect for the little ones," said Laura Mortier, recreation specialist for Canton Leisure Services. "This year our 'spookier trail experience' for the older kids will feature a special Haunted House theme that we're really excited to debut, so trick- or treaters can experience some brand new scares if they dare to stroll through our gymnasium."
Sponsors this year include: The Goddard School, Drs. Nolan and Guest, Atchinson Ford, Community Financial Credit Union, MI Express Care, and Twisted Rooster. Additional supporters of this annual Canton tradition include D&M Art Studio.
Parents are responsible for the direct supervision of their children during this special event. For more information, call (734) 394-5460 or visit Cantonfun.org.
Maybury Farm Corn Maze opens for season
This year, the anticipated Maybury Farm Corn Maze which opened last week, is offering a real challenge to visitors.
Northville Community Foundation Director Jessica Striegle said that this year, the maze is 10-acres of "thick, lush corn that is very tall."
She said that a bell sounds to let visitors know the hayride to the corn maze will begin. They are dropped off at the entrance to the maze and then are on their own to weave their way through the tricky pathways of head-high corn plants. "The challenge," Striegle said, "is finding all eight of the wooden animals hidden throughout the maze as you are trying to find your way through.
"If you complete the maze and find the location of the animals, you can enter to win four tickets to Disney On Ice or the Ringling Brothers and Barnum and Bailey Circus," she said.
When visitors complete the maze, another hayride takes them back to the farm where cider, donuts and snacks are available.
Striegle said that the bigger challenge comes to those intrepid visitors who attempt to solve the maze in the dark, when it gets just a little spooky. The Maybury Farm Corn Maze is open until 10 Friday and Saturday nights for those who are brave enough to find their way through with just the stars to light their way, Striegle said.
The maze is open from 6-10 p.m. Fridays, from noon until 10 p.m. Saturdays and from noon until 7 p.m. on Sundays through Nov. 1. The last wagon leaves for the maze one hour prior to close. Group tours and bonfires for 15 or more are available. To reserve a date, call (248)374- 0200. Cost to visit the corn maze is $7 per person and includes the hayride and admission to Maybury Farm. As always, children 2 and under are free. All pro- ceeds from the maze are used to pay for the winter feed bills for the farm animals.
Maybury Farm, operated by the Northville Community Foundation, a 501(c)(3) nonprofit organization, is a historic farm that provides interactive educational opportunities for the public. The farm is located at 50165 Eight Mile Road in Northville. It is 1-1/4 mile west of Beck Road on Eight Mile, 1/2 mile west of Maybury State Park. Enter at the Maybury Farm sign, do not enter the State Park. Parking is free at Maybury Farm. For more information, visit www.northvillecommunityfoundation.org or www.facebook.com/maybury.farm.
Plymouth Voice.