Maybury offers Farm Camp for children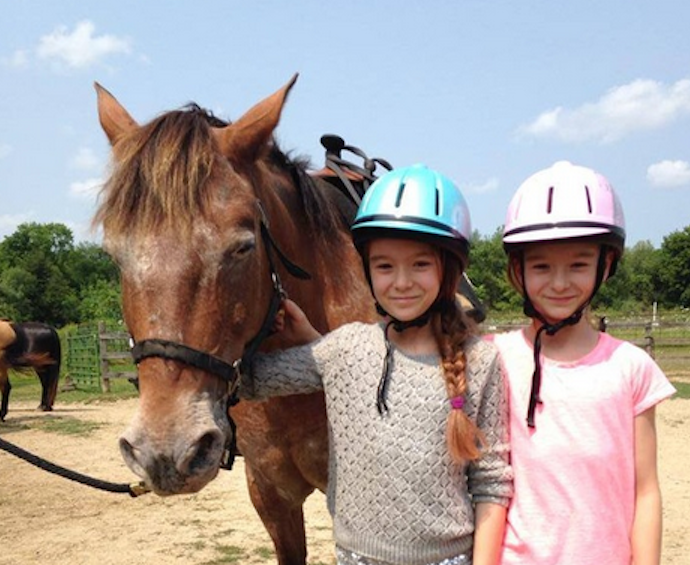 Apr.13, 2017  PLYMOUTH EAGLE.
Plymouth Michigan News
Maybury Farm will again offer Farm Camp for children this summer. Farm Camp is designed to cultivate joy and wonder in children as they discover the amazing connections they have with animals, agriculture and farms, organizers said.
Farm Camp at Maybury Farm is a total hands-on experience that offers a wide variety of activities designed to engage and educate children about farming. Campers will learn about farm animals including grooming, feeding and exercising them, helping out in the garden, hiking along forest trails, team-building games, crafts and other farm activities.
Farm Camp at Maybury Farm is open to children ages 5-12 years old. Camp hours are 9 a.m. until 4 p.m. Tuesdays, Wednesdays, and Thursdays from June 20 until Aug. 17. There will be no camp the week of July 4. The cost is $175 per three-day week. To register, call (248)374-0200 or visit www.mayburyfarm.org/summercamp. Space is limited.
Maybury Farm is located at 50165 Eight Mile Road in Northville, 1-1/4 mile west of Beck Road on Eight Mile, 1/2 mile west of Maybury State Park.
Maybury Farm is operated by the Northville Community Foundation, a 501(c)(3) nonprofit organization.
For more information, contact Executive Director Jessica Striegle, (248) 374-0200.
Plymouth Voice