Canton Police retain prestigious accreditation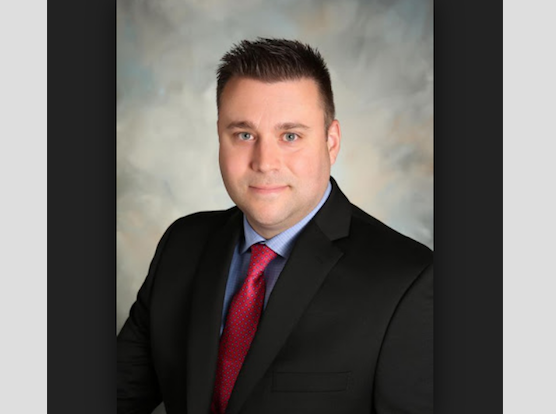 Canton Public Safety Director Joshua Meier
Apr. 13, 2017  PLYMOUTH EAGLE.
Plymouth Michigan News
Canton Public Safety Director Joshua Meier and Deputy Police Chief Craig Wilsher made a special appearance before the members of the Commission on Accreditation for Law Enforcement Agencies, Inc. (CALEA) last month.
Their responses to the formal interview allowed the Canton Township Police Department to once again retain the coveted international accreditation status from the prestigious organization.
Canton first met the rigorous criteria required for such accreditation in 2007 and has had that status renewed following a review of procedures and policies every three years since that time. To merit re-accreditation every three years, department officials must demonstrate that the agency has continued to com- ply with the standards set forth by CALEA. Along with the submission of annual reports, the department must successfully pass an on-site assessment and hearing before the commission members.
Last fall, representatives from CALEA conducted a comprehensive on-site assessment of the department, reviewing polices and procedures to demonstrate continued compliance. "I'm proud of this department and the work that has gone into maintaining our CALEA accreditation over the past nine years," said Meier. "We do not take our accreditation status for granted- we are continually working to improve by incorporating the mission and philosophy of CALEA into all policies and procedures within the Canton Police Department," he added.
CALEA accreditation is touted as "the gold standard in public safety" and is considered a highly-prized recognition of law enforcement excellence. The Canton Police Department continues to be the largest municipal law enforcement agency in Michigan to be accredited. Law enforcement accreditation provides numerous benefits to the community ranging from the potential control of liability costs to a stronger defense against litigation. Accreditation standards also require an in-depth evaluation of department operations, ensuring it is running at top efficiency.
The latest re-accreditation was granted for a three-year term, during which time the department will continue to uphold the high standards on which they received this prestigious award, Meier added.
Plymouth Voice.