Local World War II hero remembered on 75th Anniversary D-Day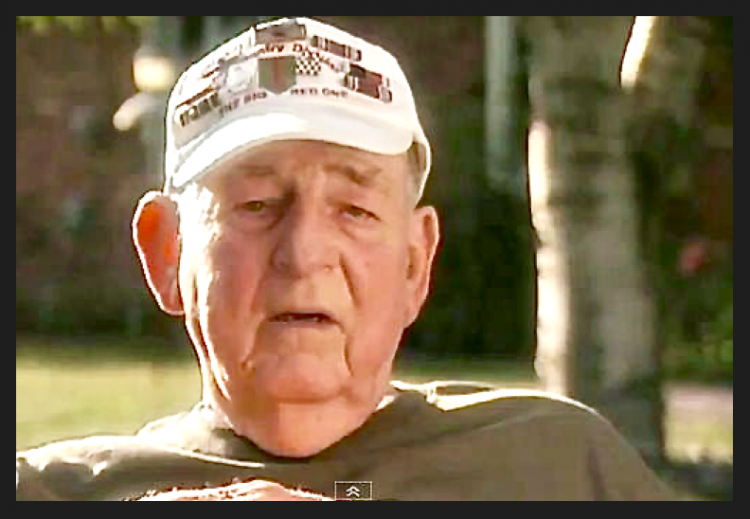 Jun. 5, 2019  PLYMOUTH VOICE.
Plymouth Michigan News
This week, as we commemorate the 75th Anniversary of the D-Day landings and the Battle of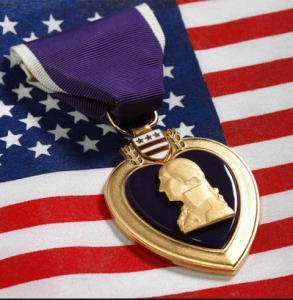 Normandy we take time to look back and remember our late friend, neighbor and decorated World War II hero Fred Millard. We once again honor his sacrifices, patriotism and contribution toward our freedom.
For decades the Greatest Generation veterans didn't talk much about Normandy and D-Day. Northville resident Fred Millard was one of those quiet unsung war heroes. Fred was born in Plymouth and grew up in Livonia. In his later years he was the owner of the Coon Brothers Rambler dealership in Redford Township.
The following letter was published by PlymouthVoice.com on March 9, 2013 – just days after Fred passed away at age 89. His friend, Bob Dorigo Jones, senior fellow at Center for America, authored the tribute.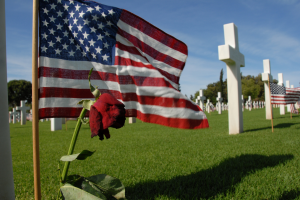 On March 6, 2013, we lost a true American hero who took part in the Allied invasion of France at Omaha Beach on D-Day. Fred Millard of my hometown of Northville, Michigan was a member of the heralded 1stInfantry Division of the United States Army, also known as the Big Red One. Today, I would like to pay tribute to him and share a little of his amazing story.
It wasn't until a camping trip in northern Michigan a few years ago that Fred began sharing stories from World War II that even his family had never heard. Until that day, he  said virtually nothing to his family about his wartime experience.
My, what stories they were!  On June 6, 1944, Fred set off for the shore of Omaha Beach in a Higgins boat with 31 other members of H Company, 2ndBattalion, 16thInfantry.  After nearly drowning when his company had to jump into water over their heads, he unloaded most of the gear weighing him down and was lucky just to make it to shore.  Once on the beach, he armed himself with a rifle from one of his fallen comrades and quickly developed a plan for making it to the base of the hill in front of him.
Eventually, he joined up with Joseph Dawson, a captain in another company who is well known today to military historians for being the first officer to reach the ridge on Omaha Beach.  That area is now reverently known as Dawson' s Ridge.
Later that day, as Fred moved inland, he single-handily captured eleven Nazi soldiers.
Telling all of Fred's remarkable stories would take hours, but I would like to share one here because it is an experience that eventually earned him a Purple Heart (one of two) and a visit from General Dwight Eisenhower.
Long before Fred made it to England for the D-Day invasion, he was part of the Army's campaigns in North Africa and Sicily.  One day while he and his company were making their way through the Sicilian countryside, Fred stepped on a buried landmine.  Shrapnel shot into his legs, back and arms, and he was injured so badly he couldn't go any farther. Enemy soldiers were quickly moving in and night was falling.  In the heat of battle a couple of his friends laid him in a roadside ditch and covered him with hay in the hope that they could come back for him the next day.  All through the night Fred laid there in pain as enemy soldiers walked by him just a few feet away. Miraculously, he survived and in the morning, his company returned to rescue him.
Fred he spent several months in a military hospital recovering from his wounds. At one point, he nearly died from blood poisoning caused by the lead shrapnel in his body. As Fred told me this story, he pointed to where the shrapnel was still lodged in him. Once he became strong enough to walk, he was sent off to rejoin his company and later to take part in Operation Overlord – the largest military invasion in human history.  Of course, we know it today as D-Day. It was during this time that General Eisenhower heard about Fred and was so impressed that he made it a point to personally meet and award Fred the Purple Heart.
It wasn't the last major award he was to receive. In 2010, Fred was also awarded the French medal of the Legion of Honour for his extraordinary bravery in helping to liberate France. The Legion of Honour is the highest distinction France can bestow upon those who have achieved remarkable deeds for France.
It was a great honor to meet Fred and to be able introduce our sons to him.  In recent years, we enjoyed riding our bikes to his house and listening to him tell story after story as his lovely wife, Shirley, would proudly display his latest award or news clipping on the table for us to see. He also liked to listen to our stories about the Wacky Warning Label Contest, and Fred had definite opinions about why his generation didn't need common sense warnings like the ones we see so often today.  He would laugh when hearing about a label like the one on a fishing lure that warned, "Do Not Swallow," and then wonder what has happened to common sense and personal responsibility. We'll leave that story for another day, though.
Heroes like Fred Millard not only set an example for us through their well-documented bravery and heroism; they have lived their lives as powerful reminders that we as Americans have more in common than we do things that divide us. Today's all-too-common "I'm a victim" mentality in America – the very thing that drives much of the lawsuit crisis I comment on every week on the radio – drives much of the political divisiveness that keeps us from doing the big things, the great things.  This is an alien mentality to the likes of Fred Millard and millions like him in the "greatest generation."  They served, worked, paid taxes, built the strongest nation on earth, and complained very little about the daily "small stuff" that now drives our national discussion.
We would do well as a nation to be reminded of the virtues of this quiet heroism.
Plymouth Voice.