Lawsuit regarding Dehoco property moves forward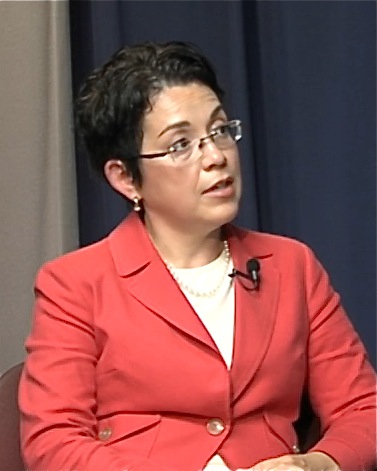 Circuit Court Judge Maria Oxholm assigned to City of Detroit lawsuit against Plymouth Township and Raymond Wojtowicz
July 24, 2013  PLYMOUTH EAGLE.
The lawsuit filed in Wayne County Circuit Court by the City of Detroit seeking the return of 190 acres of property from Plymouth Township is moving forward.
A status conference took place July 5 before Circuit Court Judge Maria Oxholm regarding the suit brought by attorneys for the plaintiff, the City of Detroit. Attorneys for the co-defendants, Plymouth Township and Wayne County Treasurer Raymond Wojtowicz, attended the court procedure.
The property in question is part of a 323-acre plot bordered by Napier, Five Mile, Beck and Ridge roads that the township purchased for about $606,150 from Wayne County in September of 2011 as part of a tax sale. The lawsuit claims the property, formerly the site of Detroit House of Corrections or Dehoco, was erroneously seized for back taxes by the county and that the sale of the land is invalid under provisions of state law.
A recording discrepancy by Plymouth Township failed to identify the property as two separate parcels, one of 190 acres and the other of 133 acres. The 190-acre parcel was owned by the City of Detroit and the 133-acre plot was owned by Demco 54. Property tax assessments and notifications went to Demco 54 on the entire 323 acres but were never paid. Notices of taxes due or delinquency on the 190 acres never went to the City of Detroit, the true owner, due to the incorrect recording in the township assessor's office. Supervisor Richard Reaume, by township charter, is the chief assessing officer for the township, although the actual assessing is done by an outside provider, Wayne County Appraisals, based in Westland.
Wojtowicz has maintained that his office acted solely on information provided by the township and is not, therefore, liable for any wrongdoing in the sale.
State statutes provide the true owner of the land the right to reclaim the property and or seek twice the true cash value of the land if it is, in fact, adjudged to have been sold in error. The two parcels of land in question were on the tax rolls at $8 million, with a true cash value estimated at $16 million. The site, at one time, was valued in excess of $30 million, according to tax records from Plymouth Township.
A case evaluation conference is scheduled for January, 2014.
|News Plymouth Michigan