Police request help with identification of suspect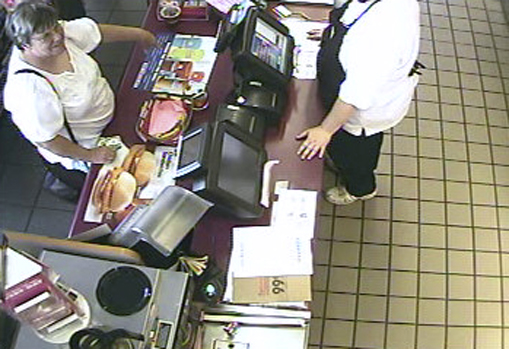 July 24, 2013  PLYMOUTH VOICE.
The Canton Police Department is seeking public help and released surveillance photos of a female subject who is suspected of stealing a patron's purse at Dunkin Donuts on Ford Road this July 3. The incident took place at approximately 2 PM.
The female is approximately 60 to 65 years old, 220 pounds, having gray hair and was wearing glasses.
Canton Police are asking for anyone with information as to the identity of the suspect to call 734-394-5400.
|News Plymouth Michigan