Ice Festival to attract 100,000 visitors to Plymouth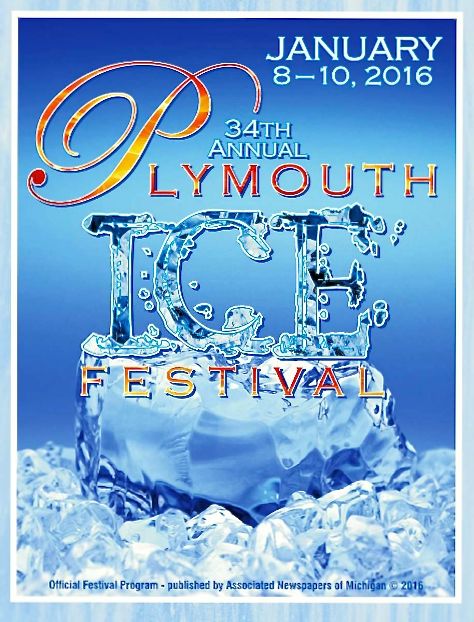 Jan. 1, 2016  PLYMOUTH EAGLE.
Plymouth Michigan News
For 34 years, beautiful sculptures carved from blocks of ice have lured thousands of area residents from their warm homes into the brisk winter air of downtown Plymouth. This year the Ice Festival will attract 100,000 visitors to Plymouth.
Don't miss this years great event!
Pick up your copy of the official guide and most comprehensive Ice Festival Program published by Associated Newspapers Newspapers of Michigan – Free with the PLYMOUTH EAGLE.
To subscribe to THE EAGLE, call 734-467-1900.
Plymouth Voice.