Hospital patient transport becomes profit center for two communities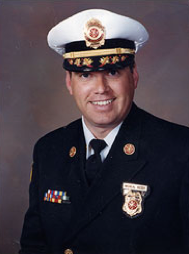 Mar. 6, 2013  PLYMOUTH EAGLE.
The merger of the Wayne and Westland fire departments seems to be proving profitable for both communities.
During a recent meeting of the Wayne City Council, Fire Chief Michael Reddy reported an increase in revenue from the department, based, he said, on the two rescue units now assigned to fire stations in the communities.
Reddy told the Wayne officials that he expects to see a 50 percent or more increase in EMS revenues. He said that the department should easily increase billable runs by one-third or half. The runs are the transporting of patients to hospitals for which the fire department bills the patient's insurance carrier or the patient personally. Those fees will increase dramatically, Reddy said, and could become a profit center for the communities.
Reddy explained that the available resources such as trucks and equipment have now been reallocated which has resulted in shorted response times and more flexibility in the transporting of patients who can now be taken to additional hospitals, if they request them. "There were limited resources without the merger," Reddy told the council members. Reddy also noted that there is a projected $60,000 in revenue from the department with the new vacant home, blight and business inspection ordinances recently enacted which will be enforced by the fire department.
There is also the savings of funding only one fire chief, rather than each city funding a department leader.
Discussion during the meeting also touched on the anticipated formation of a separate Western Wayne Fire Authority, which would include the Garden City Fire Department with Wayne and Westland.
An expanded emergency dispatch operation was also discussed which would see the dispatch operations from Wayne Westland Garden City and Inkster handled at the Westland Police Department.
That merger remains under discussion and has not been approved, officials said.
|News Plymouth Michigan