Holiday celebrations guaranteed to dazzle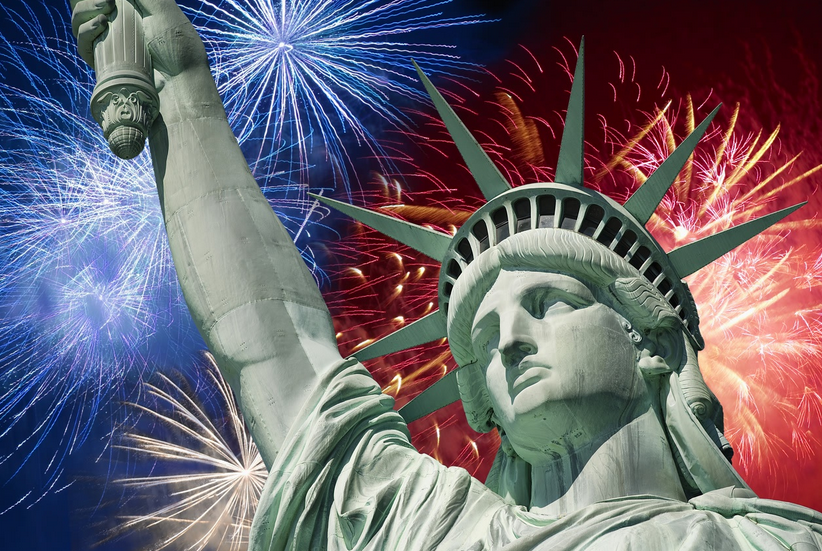 July 1, 2015  PLYMOUTH VOICE.
Plymouth Michigan News
Wednesday, July 1
The Plymouth Community Arts Council brings this summer children's concert series to Kellogg Park in Downtown Plymouth on Wednesday from 12:00 p.m to 1:00 p.m  On July 1 see Matt Watroba.
Thursday, July 2
Plymouth Community Band performs Land of the Free – annual patriotic concert on Thursday at 7:30 p.m. in Downtown Plymouth's Kellogg Park.
Friday, July 3
Friday Night Concert Series
The popular Friday night concerts in Downtown Plymouth's Kellogg Park features Lady Sunshine & The X-Band. Concert begins at 7:00 p.m.
Plymouth Community Fireworks
Attend the annual fireworks display at 10:15 pm at Plymouth Township Park. Gates will open at 7:30 p.m.  Overflow parking will be at the vacant triangle of property at Beck Road and Powell Road.  Parking will be $5.00.
Saturday, July 4
Good Morning USA Parade The annual Plymouth Fourth of July Good Morning America parade will take place downtown on Main Street from Theodore to Hartsough beginning at 9 a.m. and ending at 11. The parade usually features about 85-90 groups, floats and entertainment. This year's theme is "Dream Big."
Good Old Fashioned 4th of July Picnic The annual Plymouth Township picnic will take place in Township Park from 11 a.m. until 3 p.m. with hot dogs, chips and ice cream all priced at five cents. There will also be games and entertainment.
Northville Community Foundation Independence Day Parade, Saturday, July 4
The annual Northville Community Foundation Independence Day Parade, which draws an estimated 20,000 spectators to the town, will step off from Northville Downs staging area at 10 a.m. sharp. The parade includes floats, sports team mascots, characters, bands, classic and vintage cars, veterans, fire trucks, bikes, dance troupes, and school groups.
Sunday July 5
Jazz in the Park
New concert series features Alex Colista Quartet, Chris Rose Trio, & Trio Reenactment. Downtown Plymouth's Kellogg Park from 4:00 p.m. – 7:00 p.m. www.jazzinthepark.org
Plymouth Voice.