Historic Museum to be rededicated Nov. 12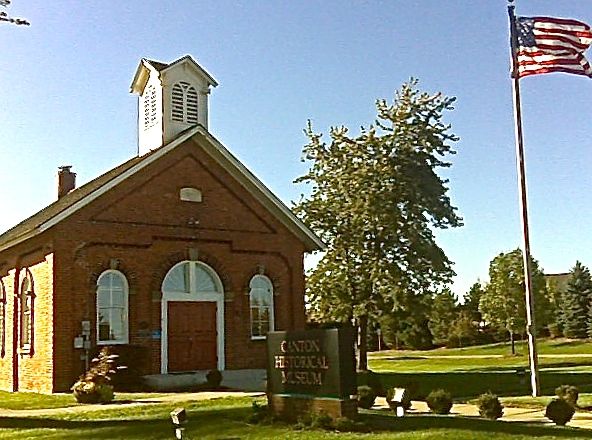 Nov. 7, 2014  PLYMOUTH EAGLE.
Plymouth Michigan News
The Canton Historical Society will mark the grand re-opening of the 130-year old Canton Historical Museum with an open house from 6-8 p.m. Wednesday, Nov. 12.
A special ribbon-cutting ceremony is also scheduled to take place promptly at 6:30 p.m. and light refreshments will be available during the event.
The Canton Historical Museum will reopen to the public with a newly-installed exhibition titled, Life Unplugged: Connecting Canton in the Past, featuring communication tools through the ages. Visitors can learn how people communicated in the rural past of Canton any time during regular museum hours, from 1-4 Tuesdays, from 5- 8 p.m. Thursdays and from 10 a.m. until 4 p.m. on Saturdays.
Highlights from the restoration project included renovations to the existing floors, foundation and foundation walls. In addition, all incandescent lighting was converted to energy-saving LED lights.
Celebrating its 130th anniversary, the Canton Historical Museum is located at 1022 S. Canton Center Road on the corner of Canton Center Road and Heritage Park Drive in Canton. Still in its original location, the Canton Historical Museum was previously used as a one-room schoolhouse. Formerly known as the Canton Center School, this historical site started in 1840 as a log cabin schoolhouse which burned down in 1883. The school was rebuilt with bricks the following year. Admission to the Canton Historical Museum is by donation.
For additional information, visit www.cantonhistoricalsociety.org or call (734) 397-0088 for group tour details.
Plymouth Voice.