Have our City and Township officials put us at risk in our homes?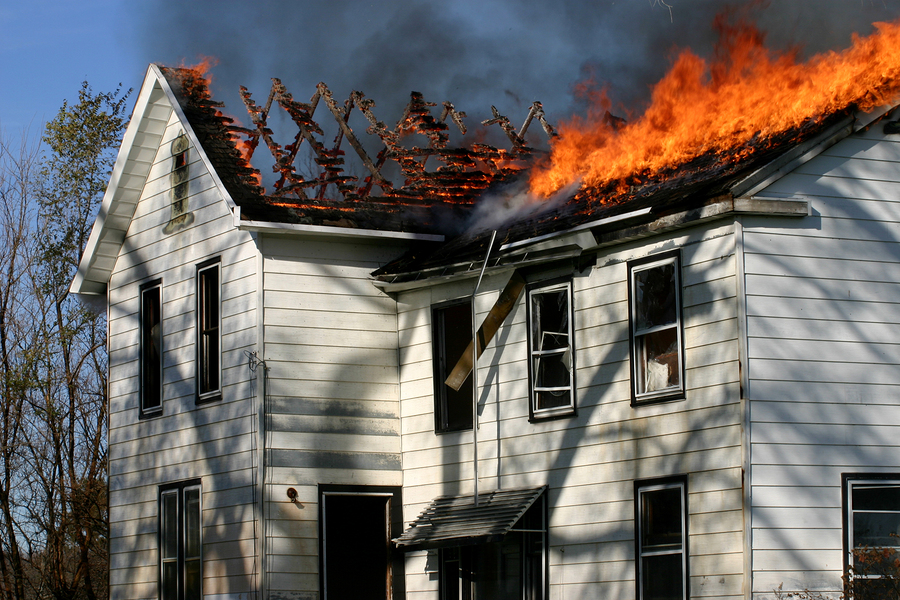 Nov. 14, 2012  PLYMOUTH VOICE.
OPINION
The International Association of Firefighters, IAFF, well aware of the Plymouth-Plymouth Township fire department downsizing, has expressed great concern about the risks of cutting fire service budgets and endangering public and firefighter safety.
After questionable decisions by city and township officials this past year that resulted in radical restructuring and layoffs within the fire departments of both Plymouth and Plymouth Township, many professionals feel our citizens and residents are now subject to much greater risks, because of several critical factors, but mainly due to reduced manpower and slower response times.
Fortunately to date neither community has suffered a large fire, industrial mishap, hazardous train derailment, or other catastrophic event.
The IAFF says they have to do more to show our public officials that their reduced crew sizes and slower response times are not safe and claim they don't understand the impact of changes in fire department resource levels on the community.
"Fire departments across the nation are doing more with less because the economic crisis is robbing them of the resources they to do their job safely," said IAFF General President Harold Schaitberger.
But there's not an economic crisis in Plymouth. Last year several thousand residents and property owners wanted to save the fire department and fought the public officials in circuit court in a case that is still pending in an appellant court.
Plymouth Township Treasurer Ron Edwards conceded to this when he recently reported Standard & Poor wrote that Plymouth Township has a "stable outlook."  A recent media report said S&P presented them with an AA rating, one of the highest of any community in the state.
So why the downsizing and layoff when there is no need?
There were other options for city and township officials when a 15-year long joint fire agreement ended abruptly and acrimoniously in 2011.
Federal Assistance to Firefighters (FIRE Act) grant from the U.S. Department of Homeland Security's Federal Emergency Management Agency (FEMA) as well as other grants have long been available to communities for fire departments and surrounding communities have put the grants to good use to save their departments and protect their residents.
Under the vastly unpopular new arrangements, mandated unilaterally by the officials, the City of Plymouth, with a population of 9,100, now uses the 45 volunteers-on-call from the City of Northville. Plymouth Township, eight times larger and 16 square miles in size, with a population of 28,000, laid-off all but 13 full time firefighters. Plymouth has two unmanned station/garages while the Township has two open stations with only two men per shift, per station. The departments no longer communicate with each other, have different radio frequencies, and don't call each other for back up, choosing Canton or Northville Township fire service for mutual aid at times they don't have adequate manpower at a fire scene.
The full-time township professional firefighters are trained paramedics in advanced life support, (ALS). ALS certification is not a requirement for Northville volunteers, who serve only the Plymouth city residents. The Township has several volunteers on call who are yet untrained and have no medical license and therefore can't assist on EMS calls.
Both communities must rely on an Ann Arbor/South Lyon based ambulance company, HVA, for EMS services, and not all EMS attendants are ALS certified.
Recently, there has been a new plan sponsored by the township retired chief of police and the recently reelected treasurer. The plan, yet to be implemented, would have police and fire fighter duties combined into one position, a so-called public safety officer, a model that has proven a failure in many communities.
Police union personnel are now being asked to ratify a proposal from the township that would necessitate hiring many more police officers and the purchase of additional police equipment, fire gear, radios, police cars and training.
Professionals, residents and firefighters alike are perplexed, and many are concerned for the safety of residents who no longer can depend on EMS or ALS in a medical emergency and for the safety of the police officers on whom this additional burden is being thrust.