Plymouth man charged with jewelry theft in Brooklyn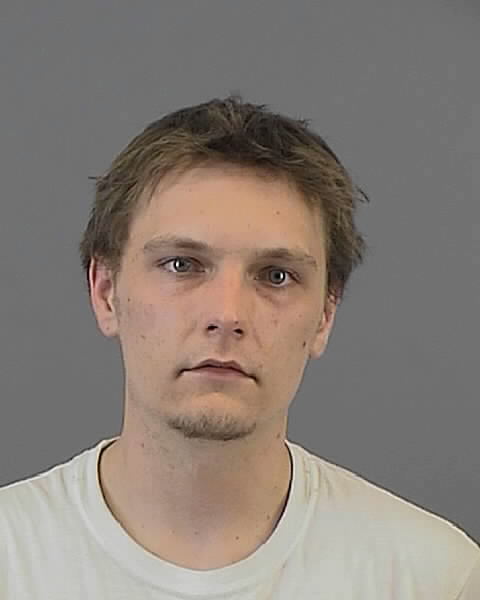 Nov. 15, 2012  PLYMOUTH EAGLE.
A Plymouth man with an apparent fondness for jewelry items was arrested last week, on a warrant issued from Northville Township.
Troy Alan Wiercioch, 26, is suspected of stealing a large amount of jewelry from an antique store in Brooklyn, MI.
Police allege that on Oct. 11, Wiercioch, entered the Pinetree Centre Antiques store and went to a locked glass display cabinet that held jewelry. The owner of the store discovered the suspect had removed a glass panel from the case and saw jewelry missing. When the owner confronted the man, a brief struggle ensued, and the suspect fled the store, losing one of his shoes as he escaped, according to police reports.
During the short chase, the suspect also discarded his shirt and hat while being pursued by the store owner, police said. All three items were recovered from the scene, as well as fingerprints.
Police in Brooklyn said that during the investigation, the store owner was in contact with an Ohio antiques dealer, who recounted a similar incident from September. That owner provided police a possible license plate number of the suspect's vehicle. Brooklyn police found that the suspect, located in Plymouth, had prior contact with Northville Township Police in April near the scene of a larceny of jewelry from an antique store there.
Wiercioch was involved in a retail fraud case at a consignment shop on Seven Mile Road in Northville Township last April, according to Northville Township Det. Jon Huerta.
At the time of that arrest, Wiercioch was also charged with a narcotics offense, Huerta said. He was released, without bond, and given a court date. When he failed to appear, a bench warrant for his arrest was issued from the 35th District Court and was listed on the LEIN (Law Enforcement Information Network).
Columbia Township Police Chief David Elwell contacted Huerta who then forwarded fingerprints, mug shots and prepared a photo line up for Columbia officers to show to the proprietor of the Brooklyn antique store. Police said the owner identified Wiercioch. Huerta arrested Wiercioch on Nov. 2 in Ypsilanti and impounded his vehicle. Recovered from Wiercioch at the time of his arrest was a satchel containing jewelry and other items as well as additional items and jewelry from his vehicle. After being arraigned on the warrant from Northville Township, Wiercioch was transported to the Jackson County Jail by Columbia Township Police.
In processing the evidence, police said, four items were recovered and identified as having been stolen from Pinetree Centre Antiques.
Wiercioch was transported to the Jackson County Jail by Columbia Township Police after arrest on the Northville Township warrant, where police said he remains in custody.
He is facing charges of suspicion of larceny from a person, a 10-year felony and first- degree retail fraud, a 5-year felony in the Brooklyn incident.