Foundation grant to fund installation of new PARC sign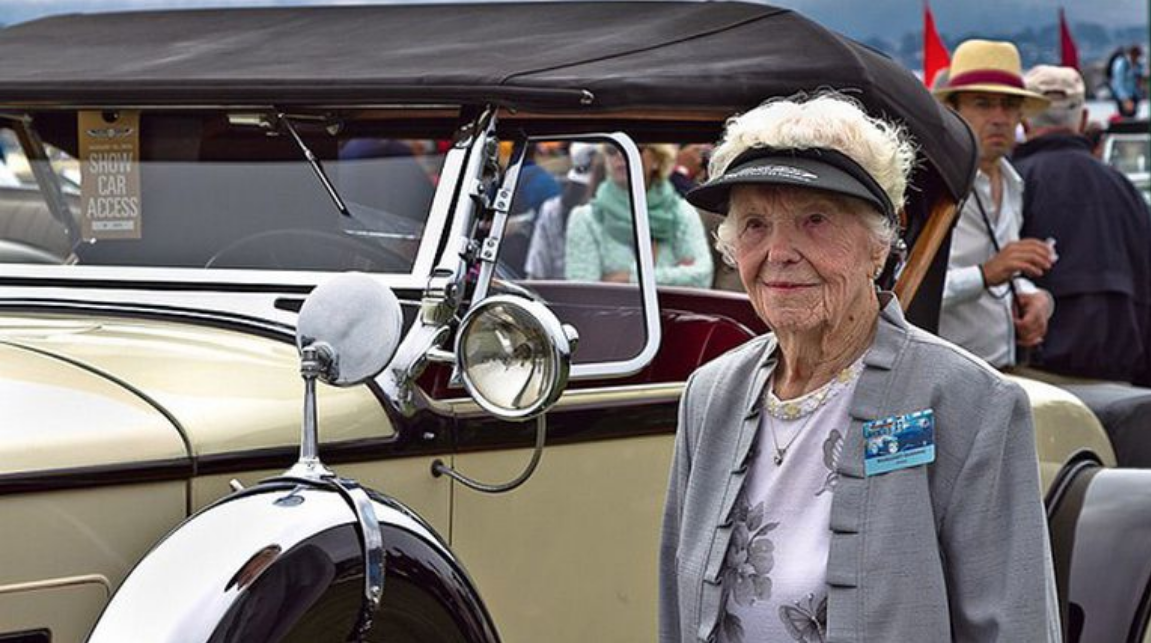 Margaret Dunning at Pebble Beach in 2012 with her 1930 Packard 740 Roadster
Aug. 8, 2018  PLYMOUTH EAGLE.
Plymouth Michigan News
Plymouth Arts and Recreation Complex (PARC) has received a grant of $55,000 from the Margaret Dunning Foundation to help fund the construction of a digital ground sign in a location along Main Street in downtown Plymouth.
The sign will be installed during the next few weeks and will be used to promote the 25 full- time tenants and other users of the PARC facility including athletic, education and performance groups.
"When the facility was a school, signage of this type wasn't needed but as an arts and recreation complex it is essential to have the ability to promote all the events happening at PARC. For example, theater, music and dance performances, special events and holiday programs, visual art exhibitions, registration for College for Creative Studies, culinary arts, and pottery classes, swim registration, and many other activities" stated Don Soenen, PARC president.
PARC is a 501(c)3 public charity, leading the effort to convert the historic Plymouth High/Central Middle School and the 16.6 acres on which it stands, into an arts, education and recreation complex serving the greater Plymouth community.
The Margaret Dunning Foundation was founded by Ms. Dunning in 1997. She was born in 1910 in Redford Township and moved with her mother to Plymouth, in the 1920s.
During her lifetime, Ms. Dunning was a successful business woman, philanthropist and civic booster. She was a major supporter of many Plymouth nonprofits, including the Plymouth District Library and the Plymouth Historical Society. In addition to her personal philanthropy, Ms. Dunning was a classic car enthusiast and was a regular participant in the Woodward Dream Cruise with her 1930 Packard 740 Roadster.
Ms. Dunning died in 2013 at the age of 104. Her estate provided additional funding for the Margaret Dunning Foundation, which continues to support her charitable interests and legacy. For more information: www.margaretdunningfdn.org.
Plymouth Voice.