Former Northville Supervisor named to county post
Dec. 9, 2013  PLYMOUTH EAGLE.
Wayne County Executive Robert Ficano has named Mark J. Abbo of Northville as the new Chief Financial Officer for the county.
"Mark brings a wealth of financial management expertise and a fresh perspective to the county's department of management and budget," said Ficano. "Mark knows government finance and, with decades of work as a CPA and chief financial officer in a number of private sector businesses over the course of his 30+ year career, he knows how to find solutions," said Ficano.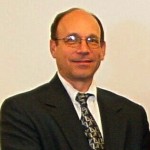 Abbo, a Republican and former Northville Township Supervisor, built a career in private sector financial management. He started working for Big 8 accounting firms after graduating from Eastern Michigan University in 1975 and later moved into top financial positions at growing manufacturing companies in southeastern Michigan, according to information provided by Wayne County.
"Mark has a long track record of driving efficiencies in both the government and private sectors. It's a unique blend of experience and we're fortunate to have him join our team," said Ficano
Abbo served as an elected official for 20 years in Northville Township. He was elected township supervisor in 2000 and held this position for 12 years until he retired at the end of his term in November 2012. During his tenure, the township saw growth in residential and commercial development as well as endured the economic downturn of the last five years.
"There are few communities and governments that have sailed through the 2008 recession unscathed," said Abbo. "Wayne County continues to have challenges and I'm excited for the opportunity to bring my private and public sector experience to the table."
Abbo replaces Carla Sledge who retired Oct. 1 after 20 years with Wayne County government.
Wayne County Commissioners Shannon Price of Canton and Laura Cox of Livonia commend the appointment of Abbo. "I enjoyed working with Mark when he served as the Northville supervisor, and I am thrilled to have the opportunity to work with him once again as we try to fix Wayne County's financial difficulties, said Commissioner Laura Cox, chair of the Ways and Means Committee. "His vision and determination will serve the county well." "Mark Abbo is an excellent choice to serve as the next CFO for Wayne County," added Commissioner Shannon Price. "As the former supervisor of Northville Township, Mark has a proven record of thinking outside the box, consolidating services, and building a substantial fund balance."
|News Plymouth Michigan