Fire Chief sounds off about ambulance delays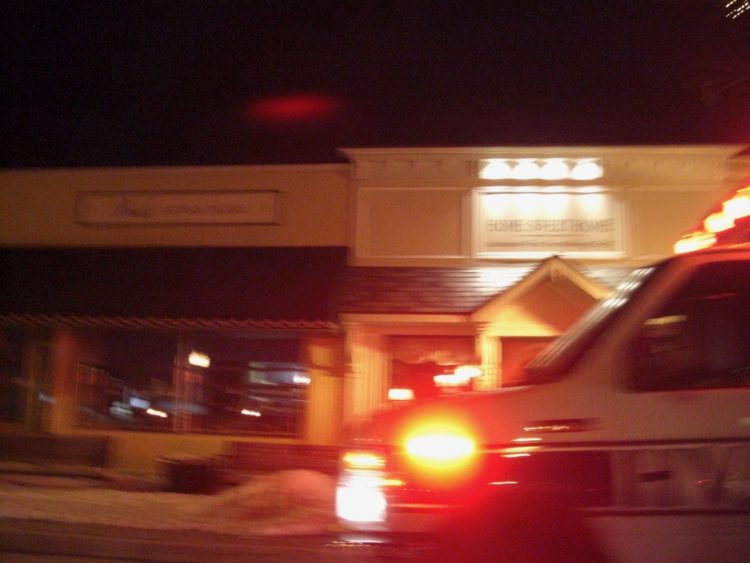 Feb. 21, 2020  PLYMOUTH VOICE.
Plymouth Michigan News
UPDATED
The Ann Arbor fire chief, upset over continued delays in responses from the city's emergency ambulance contractor, Huron Valley Ambulance Co. (HVA), continues to push the city council for the purchase of a $243,000 ambulance, according to a recent report by MLive.
Fire Chief Mike Kennedy, who previously told council members the story of a injured cyclist who gave up waiting for HVA and called Uber to get to the hospital, complained that over the past 158 days, there were 132 times his firefighter were at a scene with a patient and it took HVA longer than 10 minutes to respond.
"The average delay that we are waiting on scene for HVA is 16 minutes for those 132 delays… Those delays are having tremendous impacts citywide." Kennedy told the council.
HVA is a non-profit corporation that provides ambulance service to the Ann Arbor area under contract, similar to an arraignment in Plymouth and Plymouth Township.
Michigan law provides that a local government unit may operate an ambulance operation or non-transport pre-hospital life support operation, or contract with persons to furnish any of those services and receive private funds for the purpose of providing emergency medical services.
For decades HVA, licensed to operate in Washtenaw County and parts of Wayne and Oakland counties, has also conducted business within the Plymouth and Plymouth Township.
Ann Arbor firefighters are trained and licensed as Emergency Medical Technicians (EMTs) the same as the Northville Fire Department firefighters who contract for emergency fire and medical response within the Plymouth city limits.
In contrast, Plymouth Township firefighters are full-time trained and licensed paramedics and all of their ambulance vehicles are certified for Advance Life Support (ALS) transport. The Northville Fire Department is an all-volunteer department and firefighters are licensed only as EMTs.
According to Township Fire Chief Dan Phillips the average response time for the township's ALS paramedic units is just over 5-minutes for both life threatening and non-life threatening calls. Phillips said  the township fire department often transports patients when HVA is delayed..".we don't wait for them anymore."
"Glad we now have a 2-year contract with response standards that we can hold them to." Said Township Supervisor Kurt Heise.
HVA spokesperson Matt Rose responded to the complaints, "Diverting an ambulance to a life-threatening emergency from a lower-priority call does occur occasionally, but cases of an ambulance being unavailable are rare." According to the MLive report.
"The protocols to determine ambulance response and how quickly paramedics reach the patient are based on national standards and have been approved the Washtenaw-Livingston Medical Control Authority…The incidents the fire chief referenced are primarily non-life threatening" Rose said.
Kennedy acknowledged many of the ambulance delays he cited were for not life-threatening situations, the report stated.
READ MORE:
Ann Arbor fire chief continues to speak out…
Plymouth Voice.
Photo: © Don Howard / Associated Newspapers