With no ambulance available, injured cyclist calls Uber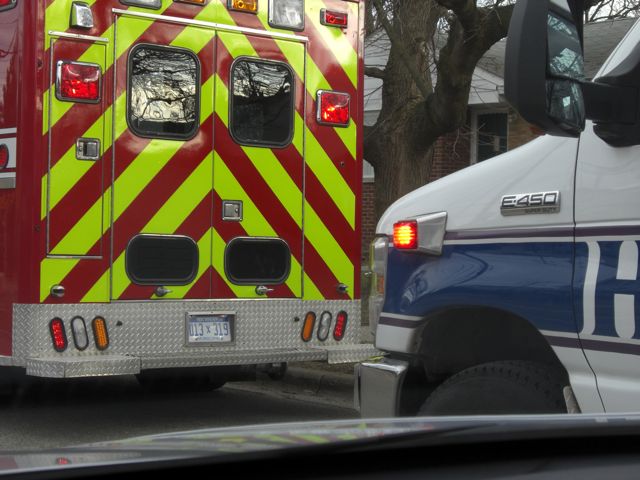 Dec. 14, 2019  PLYMOUTH VOICE.
Plymouth Michigan News
Recently reported by the Ann Arbor News, a cyclist who was not hit by a car but lost control of his bicycle and injured with a dislocated knee gave up waiting for an ambulance and instead called Uber to get to the hospital.
According to Ann Arbor Fire Chief Mike Kennedy the incident occurred on Oct. 9 at William and Division streets in the downtown area while Huron Valley Ambulance vehicles were diverted to higher-priority calls.
Operating under a similar arrangement within the City of Plymouth and Plymouth Township, HVA, a non-profit owned and operated by Emergent Health Partners, provides supplemental ambulance service for the Ann Arbor area. HVA has a headquarters facility located in Ann Arbor and Plymouth.
The fire chief explained the details to the City Council this week and stated the cyclist was in stable condition and his fire department responded to the scene within about four minutes. He shared the story to highlight "the need for better local ambulance service," proposing the Ann Arbor Fire Department step-up to fill the void and approve $243,000 for an ambulance for their downtown fire station.
The chief was quoted as saying "This is putting us in somewhat of a critical predicament where we could have one of our residents with a life-threatening emergency and us not having the ability to get them to the hospital," adding there were 77 incidents from September through November where city firefighters, were on scene with a patient for more than 10 minutes waiting for an HVA ambulance to arrive. He said the longest wait time was 53 minutes, and the next longest was 42 minutes.
According to the Mlive report, a HVA spokesperson told Ann Arbor council members that for calls that were not life threatening, HVA was there within 30 minutes, 98% of the time, adding that diverting an ambulance to a life-threatening emergency from a non-life-threatening call does occur occasionally, but cases of an ambulance being unavailable are extremely rare.
Recently, the Plymouth Township Board of Trustees unanimously approved a 2-year Paramedic Ambulance Services Agreement that stipulates township fire department ambulances will transport patients when HVA ambulances are unable to respond in a timely manner or a patient's condition will deteriorate due to a delay in transport. In recent years HVA has come under fire, facing increasing criticism for failure to adequately respond to calls for service within the City of Plymouth and Plymouth Township.
Read More
Link to Mlive story by Ryan Stanton:
Injured Ann Arbor cyclist calls Uber to get to hospital
Plymouth Voice.