Community Bulletin Board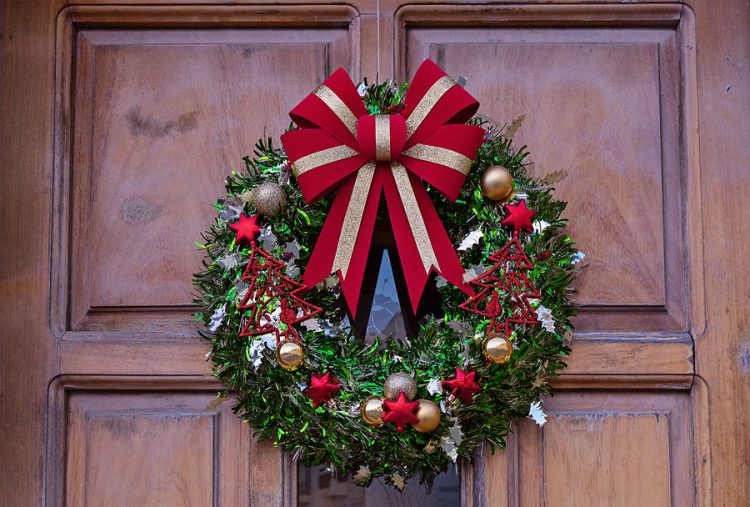 Dec. 3, 2019  PLYMOUTH VOICE.
Plymouth Michigan News
EVENTS
News, announcements, features, and profiles. Stay informed, engaged, up to date, and connected to what's happening in our community. 
Information about current events in and around the Plymouth, Northville and Canton area.
Christmas at The Penn Theater
It's a Wonderful Life– Dec. 6, 7, 8
Elf– Dec. 13, 14, 15
A Christmas Story– Dec. 19, 20
The Polar Express– Dec. 21, 22
Arts council hosts holiday party
The Plymouth Community Arts Council will host a Member's Exhibit Reception and Holiday Park celebration the 50th anniversary of the organization from 7-9 p.m. on Saturday, Dec. 7.
There will be hors d'oeuvres and live music along with a silent auction. Artwork from members will be for sale and the event is open to the public.
The Plymouth Community Arts Council is located at 774 North Sheldon Road in Plymouth.
For more information, call (734) 416 4278.
Canton Tree Lighting Celebration
The official Holiday Tree Lighting Celebration in Canton Township is set to take place from 6-8:30 p.m. Wednesday, Dec. 4 at the Summit on the Park.
Santa Claus and his reindeer have scheduled a special stop in the township where there will be holiday carols accompanying his arrival just before the official countdown to the lighting of the tree. The tree lighting will take place outside the Summit Banquet Center entrance where additional outside activities include up-close and personal visits with real live reindeer, as well as ice sculpting demonstrations. Area residents are encouraged to dress warmly and bring the family to the event.
Children of all ages can also meet the man who tried to steal Christmas and have their picture taken with the Grinch, who will also be making a special appearance at a photo station furnished by IKEA. Parents are encouraged to bring their own cameras to capture the moment. Light refreshments will also be provided inside by Busch's Fresh Food Market. Additional indoor activities include 'Holidays Around the World,' where children can learn about special traditions and fetivities celebrated in a variety of different countries. Dancin' Feet will also be onsite performing festive dance numbers to get everyone into the holiday spirit.
For more information about this free event, or other upcoming holiday events at the Summit on the Park, visit www.canton- fun.org or call (734) 394-5460. The Summit on the Park is located at 46000 Summit Parkway.
Christmas celebrated in Plymouth
A dining and shopping experience is set in downtown Plymouth from 5-9 p.m. Thursday, Dec. 5 when local merchants will offer holiday sales, horse and carriage tours will be available, live music and dance entertainment will fill the streets and live reindeer and elves will be on hand.
The Mistletoe Market will be open from noon until 9 p.m. and will carry on the tradition of the open-air Christmas markets throughout Europe. The event will feature specialty foods, handcrafted holiday gifts and fresh green s and weather. The market will take place in the Gathering across from Kellogg Park.
Holiday Tea reservations available
The Canton Historical Society will presents "A Holiday Tea" from 1-3 p.m. Saturday Dec. 7 at the Bartlett-Travis House located at 500 North Ridge Road.
An afternoon tea will be served in a historic Canton house decorated for Christmas accompanied by live music. Tea will include sandwiches and small desserts and visitors can learn a bit about how Christmas in Canton used to be spent.
Tickets are $25 each and available at the Summit on the Park, 46000 Summit Parkway in Canton.
Seating is limited so early ticket reservations are encouraged, organizers said.
Santa plans Maybury Farm visits
Santa will pay weekend visits to Maybury Farm this year from 10 a.m. until 5 p.m.Dec.7, 8 and 14 and 15.
Visitors to the farm can enjoy the holiday decorations, visit with Santa in the barn, engage with the farm animals, roast a S'more over the bonfire while enjoying holiday music.
Crafts will be on hand in the general store where hot beverages and treats will be available to purchase. No reservations are necessary and admission to the week- end events is $5 per person while children younger than 2 are admitted at no cost.
For more information, call (248) 374- 0200 or visit www.mayburyfarm.org. All funds generated from the event will be used to operated the farm and feed the animals.
The farm is located at 50165 Eight Mile Road in Northville, 1-1/4 miles west of Beck Road, and west of Maybury State Park. Visitors should enter at the Maybury Farm sign, not the employee entrance. Parking is free at Maybury Farm and additional overflow parking is available at Maybury State Park (Annual Recreation Passport required).
Maybury Farm is operated by the Northville Community Foundation, a 501(c)(3) nonprofit organization.
Worldwide Candle Lighting
Spend an evening with your familiy and friends to honor children, grandchildren and siblings who have died too soon as Compassionate Friends presents the 21st Annual Worldwide Candle Lighting, Dec. 8 at 7:00 p.m. in Kellogg Park, downtown Plymouth.
Family and friends are invited.  Candles will be provided.  There will be a candlelight vigil, music, poems, reading of our children's names and PowerPoint presentation.  The memory tree will be decorated with ornaments made for our children.  You can register your child at our November chapter meeting by calling 734-778-0800.
For more information visit: http://www.tcflivonia.org/home.aspx.
7th Annual Living Nativity
Experience the awe that the shepherds felt many Christmases ago as they heard the familiar words, "Do not be afraid. I bring you good news that will cause great joy for all the people," as the Lake Pointe Bible Church hosts a no cost Living Nativity from 5-7 p.m., Saturday, Dec. 21 at 42150 Schoolcraft in Plymouth. Be a part of a live manger scene reenactment. Visitors can offer gifts of gold, frankincense and myrrh alongside the wise men, warm themselves by the fire, and enjoy complimentary refreshments during the interactive, family friendly event. Christmas carols will be sung at the conclusion of the evening. The living nativity will proceed rain or shine. Parking is available in the rear lot. Overflow parking is available across the street at the Plymouth Senior Station, 42375 Schoolcraft.
It's that time of the year-Property Tax due
It's the most wonderful time of the year -referring to property tax time, of course!
Winter taxes are due December 1, 2019 and are payable without penalty to the City of Plymouth Treasurer's Office through February 28, 2020. Beginning March 1, 2020 taxes on real property can only be paid to the Wayne County Treasurer's Office. Personal Property Taxes and CFT/IFT taxes can only be paid at City of Plymouth Treasurer's Office at 201 South Main Street.
Country Garden Club to meet
Members of the Country Garden Club of Northville will meet at 11 a.m. Jan. 8 at Ward Church, 40000 Six Mile Road in Northville.
The speaker for the meeting will be Cheryl English who will discuss the Autumn Jewels. Light snacks will be served. For more information, call (248) 202-1518.
Plymouth Voice.