Community Bulletin Board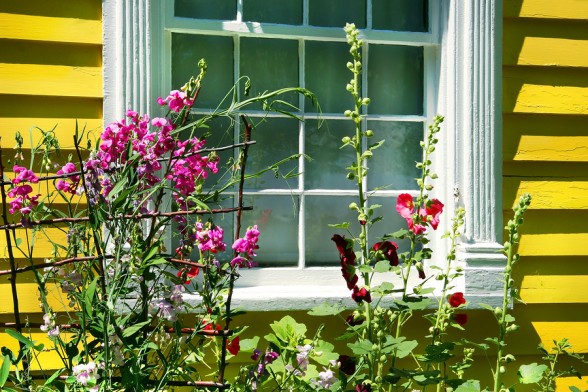 Sep. 25, 2019  PLYMOUTH VOICE.
Plymouth Michigan News
EVENTS
News, announcements, features, and profiles. Stay informed, engaged, up to date, and connected to what's happening in our community. 
Information about current events in and around the Plymouth, Northville and Canton area.
Popular musician to appear
Ann Arbor local Annie Bacon – who played A2 Summer Festival nearly sold out her July album release at The Blind Pig – will be playing at The Coffee Bean in Plymouth beginning at 7:30 p.m. on Sept. 28 at part of a series of solo shows she is per-forming with some of her California friends.
The Coffee Bean is located at 884 Penniman Ave, in Plymouth.
For more information, call (734) 454- 0178.
Plymouth hosts Coffee With A Cop
Residents can join local police officers for coffee and conversation from 8 until 11 a.m. Wednesday, Oct. 2 at Grand Traverse Pie Company, 41640 Ann Arbor Road, Plymouth Township.
No agenda or speeches, just a chance to ask questions, voice concerns, and get know the officers in the community.
Mom 2 Mom Sale set
St Edith and St. Collette Church will be the site of a Mom2Mom Sale from 8:30 a.m. until noon on Saturday, Oct. 5.
The church is located at 15089 Newburgh Road in Livonia. Admission to the sale is $2.
All Voters
Voters in Michigan can now request to vote by absentee ballot without stating a reason, following approval by voters of Proposal 3 in November 2018.
The new rule extends the convenience of voting by absentee ballot to all registered voters throughout the state. Absentee voter ballot applications are available from municipal clerks in cities and townships throughout the area. Voters then complete and return the absentee ballot application by mail, email or in person at the clerk's office. As election season nears, ballots will be mailed to those who have requested them. Completed absentee ballots must be returned by mail or in person to the clerk's office within the established deadlines.
Residents can register to votethrough Oct. 21 at local municipal clerk's offices, too, or at any Secretary of State branch office, any designated State agency, or by U.S. Mail. No residency verification is required. The photo ID requirement is in effect for in-person registration. Election Day is Nov. 5.
Great Pumpkin Festival planned
Maybury Farm will host the 6th Annual Great Pumpkin Festival from 10 a.m. until 5 p.m. Oct. 12 and 13. This event features live music, food, pumpkin-themed games and activities for children and families, and much more. Highlights include pie pumpkin painting, bonfire and S'mores, storytime and sing-a-long, children's activi- ty stage and beeswax candle making. The event will also feature performances by Bridge County Bluegrass Band on Saturday and The Western Pleasures on Sunday, The Great Pumpkin Festival is the most popular event all year at Maybury Farm.
Admission to the Great Pumpkin Festival is $7 per person and includes admission to the farm or, for $12 per per- son, guests can enjoy the festival, corn maze with wagon ride and farm. Children under 2 receive free admission to the festi- val with an adult.
Maybury Farm is located at 50165 Eight Mile Road in Northville. To learn more about all of the autumn activities at the farm, visit <http://www.mayburyfarm.org/> www.mayburyfarm.org.<http://www.may- buryfarm.org/>
Fire station to host public tours
Fire Prevention Week begins on Sunday, Oct. 6 and the City of Plymouth is offering free tours of the fire department from Monday, Oct. 7 through Saturday, Oct. 12. Tours are now being scheduled for school groups, neighborhood groups and other organizations.
Several interactive demonstrations will be on display and children and adults can participate in emergency scenarios and learn about household fire hazards.
To schedule a tour, call (734) 453-1234 extension 280 or via email at jdavison@ci.plymouth.mi.us [mailto:jdavi- son@ci.plymouth.mi.us].
Plymouth Voice.