Predatory priest gets plea deal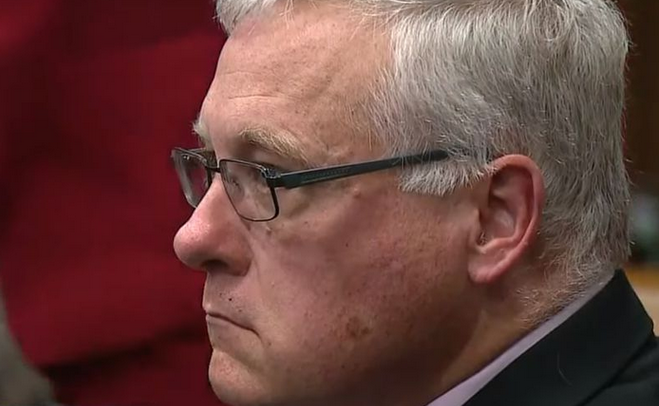 Dec. 11, 2019  PLYMOUTH EAGLE.
Plymouth Michigan News
A former priest who served in both Canton Township and Westland will serve 45 days in jail and 12-months probation along with sex offender treatment.
Patrick Casey, 56, now of Bellaire, was originally charged with third-degree criminal sexual conduct in May following allegations of improper sexual contact with a young man who approached him for counseling. During his trial, Casey accepted a plea deal and entered a guilty plea to misdemeanor aggravated assault on Oct. 2.
He was sentenced in Third Circuit court by Judge Wanda Evans.
Casey formerly served as a priest at St. Thomas a'Becket Catholic parish in Canton and at the former St. Theodore of Canterbury parish in Westland. Casey, already defrocked by the Archdiocese, apologized to his fellow priests, parishioners and others during his sentencing last week. He also offered his apologies to the complainant in the case, "for not serving him as I ought to have. I am truly sorry," Casey said.
Following his sentencing, he was immediately remanded to the Wayne County Jail to begin his 45-day sentence.
The man who complained about Casey alleged the two had a sexual encounter on Jan. 17, 2013. He told the court at the sentencing hearing that he never wanted Casey to serve as a priest again.
"I needed help. I needed a shepherd. He could have called the police when I mentioned my suicide attempt. He could have taken me to the hospital himself. That's what I needed."
In a sworn statement, the man testified that when he was in his 20s and gay, he met Casey and sought the rite of confession. He said that the priest met with him in his office at the former St. Theodore of Canterbury Church in Westland and they engaged in sexual acts, including oral sex.
Casey admitted to the sexual acts during an investigation by Archdiocese officials who recommended his dismissal from the clerical state. He was defrocked Aug. 1, 2018 while the Vatican continues to review his case, according to Michigan State Attorney General Dana Nessel who brought the charges against him.
Plymouth Voice.