Historic Massey home sold to special needs care facility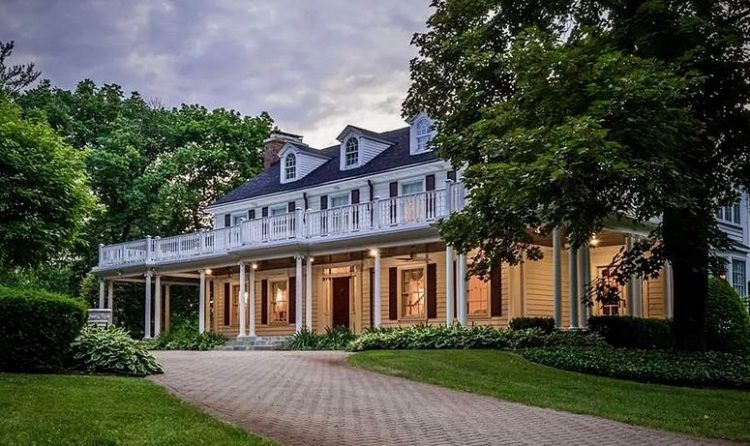 Dec. 10, 2019  PLYMOUTH EAGLE.
Plymouth Michigan News
The historic home of the late Don Massey has been sold to the Living and Learning Enrichment Center to be used as a new campus for services to teens and adults with autism and other special needs.
Mr. Massey, the car dealer known as the Cadillac king, owned a chain of automobile dealerships in Ohio and Michigan. He lived in the 6,000 square-foot home built in the 1920s until his death in 2011, just before his 83rd birthday.
The Northville nonprofit center has launched the public phase of a capital campaign, titled Operation Independence, to purchase the Massey property at 801 Griswold St. The nonprofit currently rents a historic house at 315 Griswold in Mill Race Village. The 14-acre Massey property with garages and numerous other out-buildings, was initially listed at $3,485,000 but the asking price was reduced to $3,285,000 at last report. No final sale amount was made public.
The organization needs to raise $700,000 by Dec. 30 to complete the purchase of the property and cover initial start-up costs, according to a city report. The nonprofit signed a purchase agreement on the property and has already completed phase 1. Leaders of the organization are currently in Phase 2 which is to complete the purchase of the property and initial start-up costs. Phase 3 is coming in 2020.
"The campaign goal is independent living," said Rachelle Vartanian, founder and director of the Living and Learning Enrichment Center. "Up to 90 percent of this population of teens and adults with autism and other special needs are unemployed, with many living in their parents' basement. Our plan is to create large numbers of jobs to provide work experience and income, along with life-skills training for independent living so these individuals can live their best lives.
"We are out of room at our current facility and bursting at the seams," Vartanian said. "This property has the outbuildings and acreage to create new businesses and jobs for our clients, and offer new programs and services to meet demand," said Vartanian, who founded the organization. She earned her bachelor's degree in teaching for the emotionally impaired from Eastern Michigan University and earned a master's degree in Educational Psychology with a concentration in personality and development while working with the emotionally impaired for more than a decade. She returned to college to study for her second masters degree in Autism Spectrum Disorder at Madonna University, when her youngest son was diagnosed with Asperger's syndrome, Searching for social skills groups for her son, and finding them rare and expensive, she began her own group in the Farmington Library.
After a 20-year career as a special education teacher, she accepted a buy-out from the district, sold her family home, used her retirement funds and downsized her life to start Living and Learning, a 501 c 3 nonprofit to help those with special needs.
Plans for the new campus located on the Massey property include a lavender farm, alpaca farm, doggie day care with dog walking, a bee farm, manufacturing, IT training, job skills classes, and more.
The nonprofit is seeking individual and corporate support and naming rights are available. For more information about the campaign or to make a donation visit www.livingandlearningcenter.org or call (248) 308-3592.
Plymouth Voice.