Federal auditors request drug-forfeiture records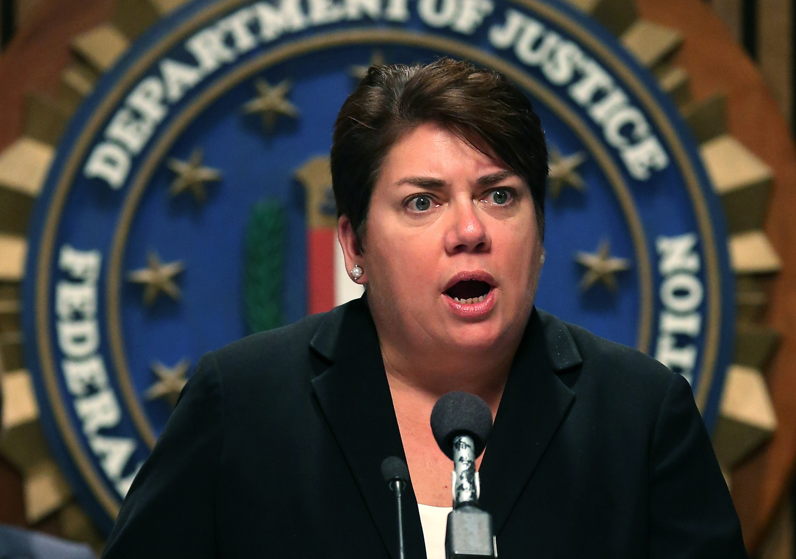 An August 1, 2014 letter to Plymouth Township Police Chief Tom Tiderington was copied to U.S. Assistant Attorney General, Leslie R. Caldwell
Aug. 29, 2014  PLYMOUTH EAGLE.
News Plymouth Michigan
The ongoing audit of the drug forfeiture funds of the Plymouth Township Police Department required township officials to provide specific and detailed information regarding use of the $1.6 million revenue listed on the 2012 annual township report.
Three auditors from the Chicago office of the Drug Enforcement Division of the Department of Justice arrived at the Plymouth Township Police Department Aug. 18 to audit the accounting records of the drug forfeiture funds.
Plymouth Township participates in a statewide Drug Enforcement Administration task force.
In a letter announcing the audit sent to Police Chief Tom Tiderington and Supervisor Richard Reaume Aug. 1, federal auditors stated, "The U.S. Department of Justice Office of the Inspector General is initiating an audit of the equitable sharing funds provided by the Department of Justice to the Plymouth Township Police Department. The objective of the audit will be to assess whether equitable shared revenue and property have been accounted for properly and used for allowable purposes by your agency."
To that end, the auditors asked for documentation from years 2012, 2013 and 2014 and provided a list of 13 separate categories and or documents from the scope of the investigation. In addition, the Regional Audit Manager Carol S. Taraszka enclosed a 10-question form and a certification document to be signed attesting to the accuracy of answers to those questions.
The department was required to provide the identification of all affiliated organizations and immediate family members of senior officials or managers to whom the Plymouth Township Police Department has paid federal asset forfeiture or other Department of Justice grant and contract funds.
The auditors also demanded to know if any loans of asset forfeiture funds had been made and, if so, to whom. They required the department to identify any expense paid for with federal asset or grant funds "in whole or in part as an accommodation to any party in return for, or as an inducement for, any other business with any other party."
The auditors inquired about any audit that reported any deficiency or irregularity regarding costs incurred to the federal asset forfeiture account.
A deficiency was reported in a township audit last year by outside auditors Plante Moran who suggested the township accounting procedures were "materially weak."
The auditors also asked about lawsuits against the police department with descriptions of the litigation and to account for any "personal benefit in excess of $50 per year received by any official or employee from vendors or other companies working with your agency that have been paid with federal asset forfeiture of DOJ grant and contract funds."
The auditors have also requested copies of both the police and non-police budgets for the last three years and "the most recently approved planned budget for the next fiscal year, if available."
The auditors are expected to return to the police department next week for further examination of records.
Plymouth Voice.