Drug forfeiture funding is suspended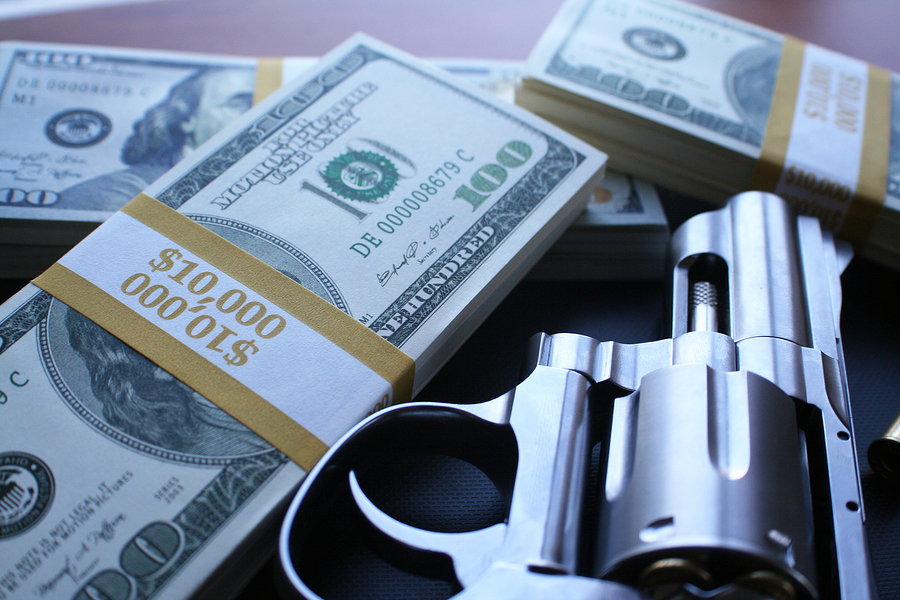 Photo: Plymouth Voice
Feb. 2, 2016  PLYMOUTH EAGLE.
Plymouth Michigan News
"If we can no longer share assets with state and local governments, then we can't afford to have people assigned to a DEA task force"
Don Howard
Staff Writer
A 1.2 billion dollar reduction in the Federal Drug Asset Forfeiture Program announced last November, after the enactment of The Bipartisan Budget Act, has suspended equitable fund sharing to police agencies across the U.S. including those in Plymouth Township and Northville.
Federal officials have already begun implementing cost reduction measures according to a letter dated Dec. 21, 2015 sent to state and local law enforcement agencies. The equitable sharing asset forfeiture program through the Department of Justice was designed as an incentive for state and local governments to seize the property of criminal suspects, according to officials.
The program, critics said, widely criticized outside of law enforcement circles, allowed enforcement agencies like the Drug Enforcement Administration (DEA) to get around state law limitations on asset forfeitures and therefore seize more assets, sometimes keeping 80 percent of the value. Criminal suspects, the subjects of the seizures, included many who have never been charged with any crime, nor prosecuted, according to officials.
According to published accounts, property owners in some states were denied an opportunity to challenge the seizures and law enforcement agencies were able to hold on to their assets for many months without a hearing. Their attorneys labeled the program "abusive."
Plymouth Township Police Chief Tom Tiderington expressed his disappointment with the secession of the program, noting that since 2011, $2.5 million in asset forfeiture funds were returned to the township. Tiderington referred to the changes as a significant blow to drug law enforcement.
"This is the best thing to happen to drug traffickers," Tiderington said.
Tiderington, who was an undercover police lieutenant in Ft. Lauderdale Florida for 10 years before coming to Plymouth, is familiar with the program and its intricacies. Plymouth Township participates in a statewide Drug Enforcement Administration (DEA) task force.
"If we can no longer share assets with state and local governments, then we can't afford to have people assigned to a DEA task force," he said.
A later letter sent by the DOJ on Jan. 6, 2016 titled, Deferral of Department of Justice Equitable Sharing Payments-Fact Sheet, contradicted their initial notice of rescission.
"Contrary to some reports, the Department did not "shut down" or otherwise terminate the Equitable Sharing Program. Rather, the department was required to temporarily defer equitable sharing payments to our state, local, and tribal law enforcement partners due to the combined effects of the $1.2 billion rescission and our obligations to maintain the financial solvency of the Asset Forfeiture Program and operate within legal guidelines for Federal financial management. This deferral decision was made purely for budgetary reasons, and does not alter the department's commitment to supporting state, local, and tribal law enforcement," the letter stated.
John Werth, Northville Township public safety director and current president of the Michigan Association of Chiefs of Police also takes exception to the deferment and the inference that the system is riddled with abuses.
"We're not looking for a windfall of dollars, but need to recoup expenses for our personnel. To stop crime you have to hit them were the money is…sometimes there is just negotiation and the seizure is the punishment-it's not that they're not guilty."
Werth said that last week representatives from his chiefs of police organization and other community law enforcement officials met with Barbara L. McQuade, U.S. Attorney for the Eastern District of Michigan.
"We're reaching out to our congress- men and government officials to educate them on the importance of equitable sharing," Werth said.
The DOJ letter said there was no definite date for the return of the forfeiture funding.
"The bottom line is that the department views this as a 'pause' whereby we are holding payments in place until the funding situation improves. We hope that when funding allows, we will resume payments where they left off either in full, or as close to full as the budgetary situation allows," the latest letter stated.
Plymouth Voice.