'Dark Money' funds suit to disqualify Plymouth candidates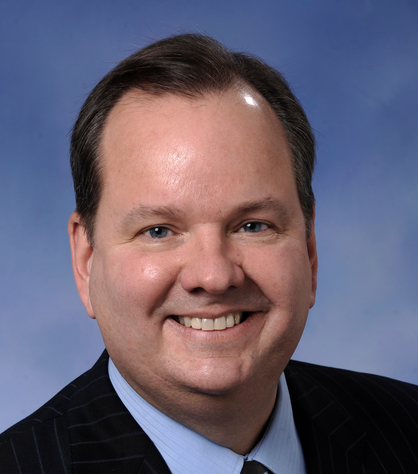 Kurt Heise
May 26, 2016  PLYMOUTH EAGLE.
Plymouth Michigan News
Don Howard
Staff Writer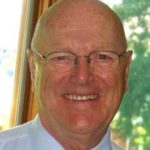 Questions regarding the true identity of the plaintiff in a legal complaint filed in Wayne County Circuit Court May 13 demanding the removal of two Plymouth Township candidates from the August ballot continue to surface.
The validity of the 
named plaintiff, Carl 
Berry, 76, a former
 police chief and Republican Party activist, has been questioned by attorney reference footnotes at the bottom of the court filings which indicate that the legal documents were prepared for Faith & Freedom Plymouth Township.
Berry admitted that the legal fees for the lawsuit are being paid by Faith & Freedom but claims that the lawsuit was his own idea. He said that he "has no idea" what the legal fees or costs for the suit will total.
The legal paperwork, more than 50 pages of arguments, claims that Kurt Heise, a current term-limited state representative and candidate for township supervisor, and Don Schnettler, a candidate for trustee, did not designate the township voting precinct in which they live on the required affidavit of identification when filing to seek office.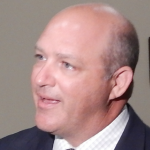 Named in the lawsuit are Township Clerk Nancy Conzelman and Wayne County Clerk Cathy Garrett, the Wayne County Election Commission and the Plymouth Township Election Commission. Heise and Schnettler maintain the omission was a minor oversight and can be simply corrected by an amended filing. They have further claimed that the lawsuit is a political ploy aimed primarily at Heise, the only challenger of current Township Supervisor Shannon Price on the Aug. 2 ballot.
Berry said that he is a Price supporter. He said that as a "Republican activist I do this a lot." He said he went to township hall and personally reviewed the filings and discovered the omission.
A footnote on page 1 of the complaint, filed by attorney Robert Huth Jr. of Kirk, Huth, Lang and Badalamenti, references Faith & Freedom/Plymouth Township. Patrick Purtill, Jr. serves as the Director of Legislative Affairs for Faith & Freedom. The organization website description states the group is "…committed to educating, equipping, and mobilizing people of faith and like-minded individuals to be effective citizens."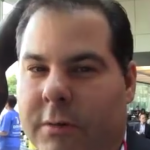 Recently, political mailers criticizing Heise for his support of various House Bills in Lansing that peppered mailboxes in the 48170 zip code also included the Faith & Freedom Coalition of Michigan logo. The controversial mailers contain an address in Brighton; one listed on the non-profit Michigan Department of Licensing and Regulatory Affairs Annual Report as the formal address for President Terry Bowman and Director Randall Thompson.
Heise claims that when he contacted the national organization, Purtill disavowed any knowledge, claim or responsibility for the lawsuit or the mailers, adding that the Faith & Freedom leaders were concerned as they had no knowledge of an active Michigan chapter.
Purtill called the Berry litigation "ridiculous" and sent Heise an endorsement for his work on Criminal Justice Reform in the state. He indicated that Faith & Freedom officials would be conducting an investigation into the matter. There is, however, a Faith & Freedom Coalition of Michigan, listed as a 501(c)(4) social welfare nonprofit with a website.
Ann Arbor attorney and political consultant Stu Sandler lists Faith & Freedom Coalition as one of his clients on his website. Sandler is the founder of Hardworking Americans Committee, a political action group. Sandler says he worked with the Hardworking Americans Committee Super PAC and the Faith & Freedom Coalition of Michigan. Berry said that he and Sandler "are friends."
Sandler and Price are political associates and both worked for former Attorney General Mike Cox. Sandler was Cox' campaign manager and director of external affairs and Price was his director of constituent relations. Sandler attended Price's swearing-in ceremony when he was appointed as supervisor in Plymouth Township last spring.
"I've never seen anything like this in my career," Heise said. "It's almost as if I'm running against Stu Sandler…I don't know why he's so intense."
According to Citizens for Responsibility and Ethics in Washington (CREW), a Washington D.C. think tank, nationally-minded chapters and state-focused super Political Action Committees (PACs) who raise unlimited sums are required to disclose their donors to the Federal Election Commission (FEC). CREW officials said this means the donors behind any spending by the group on "independent expenditures and issue advocacy" are not secret. "That transparency is easily subverted, however, when contributions are routed through nonprofits that can keep their donors secret." A CREW spokesman offered the example of Hardworking Americans Committee.
"More than half of the group's budget can be traced to dark money groups," CREW reports. The Republican State Leadership Committee (RSLC), a national organization with a focus on electing Republicans on the state level, was the top contributor to Sandler's Hardworking Americans Committee, according to CREW.
Financial contributors to the local Faith & Freedom coalition remain unidentified.
Plymouth Voice