Credit card fraud suspect nabbed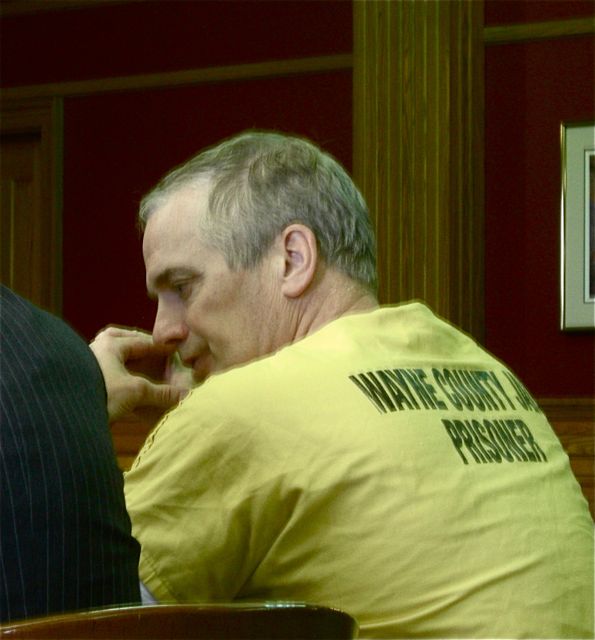 Mattthew Ward Phelan at his appearance in 35th District Court in Plymouth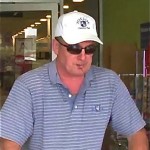 Sep. 13, 2013  PLYMOUTH EAGLE.
Northville Township Police have arrested a 53-year-old Plymouth man on charges of identity theft and illegal use of credit cards.
Detectives took Matthew Ward Phelan into custody at a country club in Genesee County on Aug. 29 following an investigation which included surveillance of the suspect. Police said an anonymous tip led them to Phelan.
Northville police had released surveillance photos of a man suspected in the use of using credit cards stolen from locker rooms at local athletic clubs and golf courses last week.
Meijer stores, Kroger stores and Mobil gas stations had all reported the use of the stolen cards and provided a similar description of the man making the fraudulent purchases, according to police reports.
The suspect was described as wearing a white golf hat with the logo from Pine Lake Country Club on the front and was been reported as wearing various golf shirts and pants. According to witness accounts, he was been seen driving a silver Ford Focus, silver Ford Taurus and a white Jeep Liberty.
Phelan was arraigned in the 3rd Circuit Court of Wayne County on four counts of identity theft, a five year felony and seven counts of illegal use of financial transaction device, a four year felony.
He is currently in the Wayne County Jail in lieu of a $100,000 or 10-percent bond. He waived his right to a preliminary examination on the charges at his appearance Friday at the 35th District Court in Plymouth.
|News Plymouth Michigan