Annual model air show set for take off Saturday, Sunday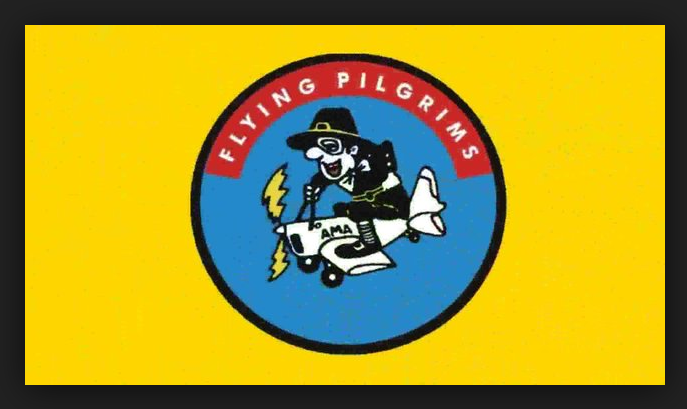 Sep. 12, 2013  PLYMOUTH EAGLE.
Airborne
The large crowds gazing into the skies over the field at the corner of Geddes and Ridge roads this weekend may have some questions about what they are seeing.
From 10 a.m. until 5 p.m. Saturday and Sunday, spectators will be watching pilots in action flying models that are at least one-quarter the size of the real planes they duplicate, flying the aircraft just as they have for 30 years at the annual exhibit.
The event is sponsored by Flying Pilgrims Radio Control Club members who organize the show to demonstrate the radio controlled airplane hobby to the general public. This is, in fact, the 30th year for the show which has, according to member John Lane, a universal appeal to young and old alike.  He said that attendance of several hundred spectators a day is normal at the event which is family friendly.
The airplanes to be displayed and flown are what enthusiasts refer to as "Giant Scale". This means the model must be at least one- quarter the size of the real aircraft and include both turbine jet and propeller driven models. Wingspans over 100 inches are common, Lane said, and most of the models weigh between 15 and 50 pounds. The engine power ranges from 3 to 12 horsepower.
"These are not small models," Lane stressed.
The models are scheduled to fly all day during the show, and perform aerobatic maneuvers during their flights. At noon flying is suspended for a time so spectators can inspect the airplanes up close and ask questions of the pilots. The models feature all the aspects of the full size aircraft as well including retractable landing gear, flaps, and "smoke" systems, among other common features, Lane said.
The 200-member Flying Pilgrims club is a member of the Academy of Model Aeronautics, a national organization that has approximately 160,000 members nationwide. The academy represents modeler's interests on the national level with government agencies such as the FCC and FAA, Lane added.
Admission to the show is free but a $5 parking donation is requested which includes all occupants of the vehicle. For more information, contact Lane, (248) 348-1156.
|News Plymouth Michigan