Community Bulletin Board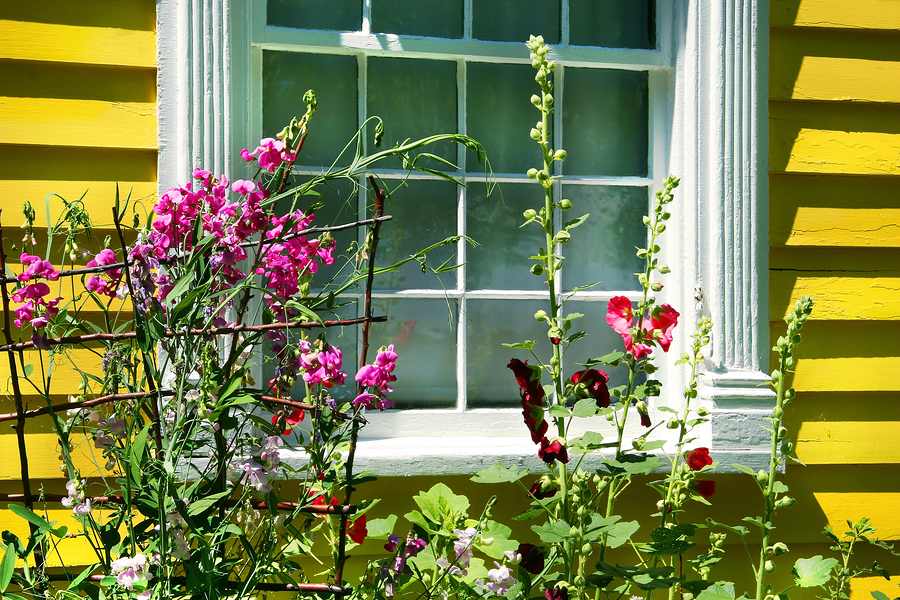 May 3, 2018  PLYMOUTH VOICE.
Plymouth Michigan News
Potters host spring sale
The Village Potters Guild members will host the Annual Spring Sale May 3 – 6. This Garden Sale will feature original handmade pottery from more than 20 artists all crafted in Plymouth.
The sale will continue from 5-8 p.m. Thursday, May 3; from 11 a.m. until 7 p.m. Friday, May 4; from 10 a.m. until 6 p.m. Saturday, May 5 and from 11 a.m. until 4 p.m. on Sunday, May 6.
The sale will feature garden items, one- of-a-kind serving dishes and tableware as well as decorative items and sculpture. Some clearance items will be available.
The Potters Guild is located at 326 N. Main St. in Plymouth.
For more information call (734) 207- 8807 or visit www.villagepottersguild.org
Farmers Market open Saturday
The Plymouth Community Farmers Market will open for the season from 6 a,m. until 1 p.m. this Saturday, May 5 at The Gathering and on Penniman near Kellogg Park. The market will be open Saturdays through Oct. 27.
Fresh produce, flowers, plants, herbs, baked goods, jams, jellies, honey, sauces, candles and soaps along with garden décor and other items will be for sale.
Spring Clean-Up Day
Residents in both the city and township of  Plymouth can join in a little spring cleaning on May 12.
Spring Clean Up Day in the city has been set for Saturday, May 12 this year while township officials have set the annual Household Hazardous Waste Collection Day for the same date.
Spring Clean Up in the city is the annual collection day when residents can dispose of extra items and especially large items at no additional cost. Spring Clean Up is for household disposal, not contractor disposal, officials stressed.
Household Hazardous Waste Collection Day will take place in the parking lot of USA Hockey Arena at 14900 Beck Road, and is open to PlymouthTownship residents only. Photo identification will be required, officials said.
Common household items that will be accepted at the event include: computer equipment, batteries, TVs, VCRs, DVRs, game consoles, fire extinguishers, smoke detectors, paints and stains, fluorescent light tubes, gasoline, oil, pesticides, fertilizers, syringes and non-controlled prescription medicines.
Items that cannot be accepted include: Ammunition, fireworks, tires, appliances, items containing PCB's, and radioactive devices.
City Officials noted that Spring Clean Up Day will not interrupt the regular weekly trash and recycling pick up.
Residents are cautioned not to place the brown automated trash cart out at the curb for Spring Clean Up as the non-automated trucks cannot empty them. No recycling or compost pick up will occur on Spring Clean Up Day.
Each household is allowed eight trash cans or the equivalent, plus two large items such as a washer, dryer, couch or desk as examples, according to information provided by the city.
All small refuse must be placed in containers strong enough to hold the weight such as plastic bags, cans or boxes. Containers must weigh less than 50 pounds.
Appliances containing Freon such as refrigerators, freezers, water coolers, air conditioners or dehumidifiers must have a valid certificate of Freon removal attached to the appliance. Residents should contact any heating and cooling company for this service, a city spokesman said. It is against the law to place a refrigerator at the curb without removing the doors, she added.
All items to be collected must be placed at the curb in a neat and safe manner as not to pose any danger to the collectors or other residents.
All trash must be at the curb by 6 a.m.on May 12or it may not be picked up. The city has requested that no materials be placed at the curb more than 24 hours in advance of Spring Clean Up Day.
Items that will not be picked up on Spring Clean Up Day include; tires; concrete or other major construction debris; auto parts; piles of dirt and/or sod; extremely large items (e.g., boats, cars, engines, motorcycles, snowmobiles, pianos, etc.); hazardous materials (e.g., gasoline, fuel or motor oil, paint thinners, pesticides and medical waste.
For more information, contact the Plymouth Department of Municipal Services at (734)453-7737 or at dms@ci.plymouth.mi.us.
Due to the cost of disposal of hazardous waste, which is approximately $33.50 per vehicle, township officials are urging residents to 'buddy up' with neighbors to bring hazardous waste to the hockey arena. For example, one vehicle delivering for four households will save township taxpayers $100 and will help provide this service again next year.
Please contact the township Solid Waste department at (734) 414-1452 for more information regarding acceptable items.
Coffee with the Park Supervisor
Maybury State Park will host a summer coffee series for friends to get acquainted ask questions and learn about events and programs. The meetings will be held Saturday mornings 9:30 –10:30 at the Trailhead Shelter, May 12, June 9, July 21 and August 11.
The park is located at 20145 Beck Road, Northville. A Recreation Passport is required for all vehicles entering the park. Use Eight Mile Road entrance.
For more information call (248) 349-8390.
City sponsors equipment sale
The City of Plymouth Recreation Department will host an All Sports Equipment Sale from 9 a.m. until 1 p.m. Saturday, June 2, inside the Plymouth Ice Arena, 525 Farmer St., Plymouth.
Spots can be rented to sell equipment for $20 for each 10 by 10 foot space. All tables, shelves, racks etc. must be able to fit in the 10 by 10 spot. Multiple adjacent spots can be purchased.
Admission to the sale is free.
For more information or to register, go to www.ci.plymouth.mi.usor call (734) 455-6620, from 11:30 a.m. until 4:30 p.m. Monday through Friday.
Historical Museum hosts exhibit
The Plymouth Historical Museum will host a celebration of students' work and alumni lives from 6-8 p.m. May 16. Plymouth operated various school at 650 Church St. from November 1853 through June 2015. More than 10,000 students graduated during those years.
The museum will display 26 board showcasing students' live and contributions to their communities.
The project was made possible by a grant from the Wilcox Foundation.
The exhibit is free and open to the public. The museum is located at 155 South Main St.in downtown Plymouth.
Relay for Life Saturday
The Relay for Life of Canton-Plymouth will take place from noon until 9:30 p.m. Saturday, May 19 at Heritage Park in Plymouth.
GenevaChurchwill have a tent and team and begin the celebratory Survivor Walk at noon followd by a free luncheon for all survivors and their caregivers
The evening will end with a memorial Luminary Walk.
To sign up with the Geneva Presbyterian Church Team, contact co-captains Ella Bastine (734) 397-0870 or Julie Graunstadt (734) 414-0313 or sign up online at acsevents.org/goto/GenevaChurch.
Jazz at the Elks planned
Jazz @ The Elks happens from 7-9:30 p.m.the last Tuesday of  the month. There is a $10 donation at the door which includes hors d'oeuvres.  Enjoy jazz in a listening room setting close to the entertainers.
Jerry McKenzie "Just Jazz" will perform May 29 with Ellie Martin on vocals. Martin  will perform great jazz standards from the Great American Songbook and more. Accompanying her will be drummer Stan Kenton, Jerry McKenzie, Ray Tini on bass, and Tad Weed on keyboard.
The Plymouth Ann Arbor Elks Lodge 325 is located at 41700 Ann Arbor Roadin Plymouth. For more information, call (734) 453-1780 or visit www.plyaa325.comor email jazzattheelks@gmail.com.
Friends of the Rouge lawn program
The Friends of the Rouge will present "Rain Smart: Living Lawns and (Rain) Gardens" June 16 from 10-12:00 p.m. at the Plymouth District Library. The program will help participants learn how to use fewer chemicals on their lawns and attract more birds and butterflies while help to solve big problems like flooded streets and dirty creeks. RSVP after May 15 at www.therouge.org/livinglawns.
Youth Academy planned
Teens in Canton Township will have a unique opportunity to learn about public safety operations during a one-week summer program.
The Canton Public Safety Department is hosting The Youth Academy for students 13 to 17 years old and will provide an interactive learning experience. The program is designed to teach students about the daily operations of the police and fire departments, including the philosophy of team-work and promote a greater understanding between the youth in the community and police officers and firefighters.
The program is also designed to help students develop life skills that promote safe, smart thinking and decision making, a spokesperson noted.
Individuals attending this free academy will be educated on the operational procedures of both departments through presentations, demonstrations and hands-on activities. Students will gain personal knowledge about the role of law enforcement in the criminal justice system, as well as the firefighter's role of providing emergency services to the community. Attendees will better understand the training and education required for police officers and firefighters to effectively handle the challenges of their professions. Attendees will also have the opportunity to become CPR certified.
The Youth Academy will take place from 8 a.m. until 4 p.m. Monday, June 18 through Friday, June 22. Participants will be provided with lunch and will participate in light physical activity every day.
Applicants must be Canton residents, ages 13-17 (as of June 18), with no criminal history. Applications will be accepted through April 30 and are available for online submission or as a PDF download at www.cantonpublicsafety.org.
Class size is limited-participants meeting the minimum requirements will be randomly selected. For additional information, contact Community Relations Ofc. Patty Esselink at (734) 394-5194.
Plymouth Voice.