Community Bulletin Board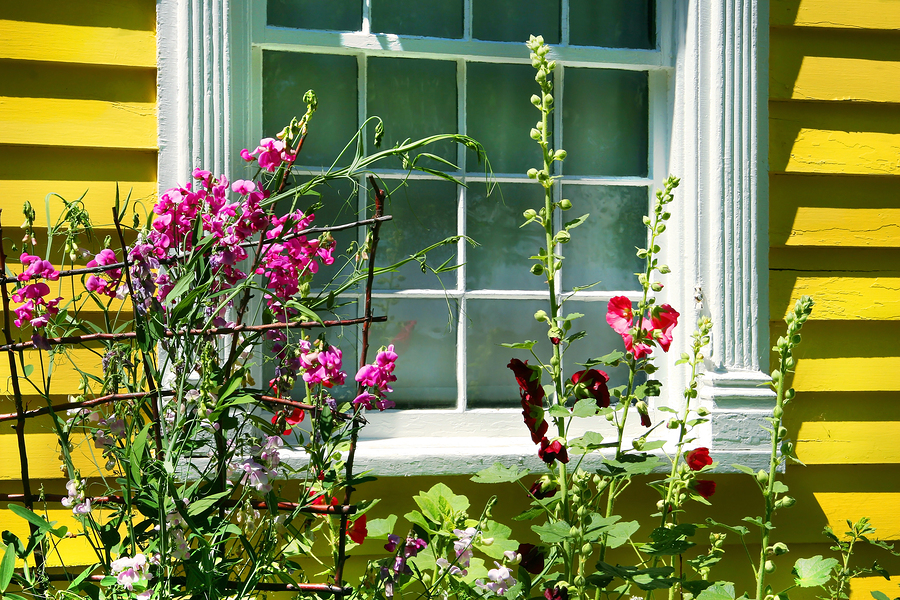 Dec. 30, 2017  PLYMOUTH VOICE.
Plymouth Michigan News
Pet CPR classes offered
Huron Valley Ambulance (HVA) is hosting a pet CPR and first aid training at the Plymouth headquarters at 1260 Goldsmith from 6:30-8 p.m. Friday, Jan. 5.
The class and training are free and will explain how to care for pets in the event of an emergency.
All ages are welcome. Students must register in advance at https://form.jotform.com/734029966821.
PARC forum set for Jan. 8.
The new year will bring news about the future plans of the Plymouth Arts and Recreation Complex (PARC).
Representatives of the facility will host a Community Forum at 7 p.m. Monday, Jan. 8 at the Penn Theatre in downtown Plymouth to provide an update regarding the historic former Plymouth High/Central Middle School which is being repurposed into an arts and recreation center. Plans to add a new performing arts center at the facility were announced last month, along with a major funding drive.
The forum is open to the public and representatives from PARC will be available for questions. Preliminary designs, site plans, and renderings of the facilities will be on display and available for public review.
"After two years of successful operation, PARC has far surpassed all reasonable initial expectations; this should provide the community great confidence in PARC's future," commented Don Soenen, PARC president. "Recent independent survey data indicate that an overwhelming majority of Plymouth city and township residents believe that PARC adds value to our community; this bodes well for the future," he added.
PARC is a 501(c)3 public charity, leading the effort to convert the historic Central Middle School and the 16.6 acres on which it stands, into an arts, education and recreation complex serving the Greater Plymouth Community.
For more information contact Soenen at (734) 516-4053 or dsoenen@gmail.com
Rock, Pop & Soul performed
The Michigan Philharmonic Orchestra will perform a Valentines themed concert at 7:30 p.m. Saturday, Feb. 10 at the Village Theater in Canton Township. The music featured will be from the 70s and 80s .
The Village Theater is located at 50400 Cherry Hill Road in Canton.
For information or to purchase tickets, call (734) 451-2112 or info@michiganphil.org.
3 graduate from staff command school
Three members of the Northville Township Department of Public Safety recently graduated from Staff and Command School.
According to Northville Director of Public Safety Todd Mutchler, the graduations reflect the continued "tradition of academic and leadership excellence committing to personal development and professional enrichment" in the public safety department.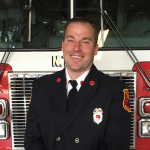 Fire Capt. Daniel Dipple graduated from Eastern Michigan University Fire Staff and Command School, a management-oriented program consisting of 350 hours of instruction designed to prepare the professional fire officer for leadership roles within his or her respective organization. Dipple has served the community of Northville Township for 21 years and was promoted to Captain in March. Dipple earned his associate's degree in Fire Technology from Schoolcraft College.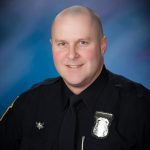 Police Sgt. Matthew MacKenzie is the first member of the Northville Township Department of Public Safety to attend and graduate from Michigan State University Staff and Command School. The Michigan State Staff and Command School is a 400-hour discipline that teaches through problem-based learning that represents the next generation in law enforcement, according to a prepared statement. MacKenzie has been with the Northville Township Police Department for 15 years. He holds a master's degree in Organizational Leadership and Administration.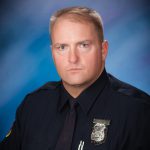 Police Sgt. Christopher Cox graduated from Eastern Michigan University Police Staff and Command School receiving the Academic Excellence Award for demonstrating outstanding scholastic work. The Police Staff and Command School at Eastern is an intensive program consisting of 350 hours of classroom instruction geared toward police management, according to the official statement. Cox is a 20- year law enforcement veteran. After six years at his prior department, he found a home with the Northville Township department. He has served as an Field Training Officer (FTO) for 12 years and is currently a departments FTO supervisor. Cox served in the traffic bureau for 10 years and is currently responsible for the accident investigations team. Cox earned a bachelor of science degree in Criminology from Eastern Michigan University and is a veteran of the U.S. Navy.
Northville Public Schools have a new director of operations.
District officials have hired Steven Banchero for the position, replacing Chris Gearns who announced his retirement after 20 years at the helm of the Maintenance and Operations Department for the district.
During the two decades of his leader- ship, Gearns oversaw building maintenance during periods of significant reductions in school funding, assisted with the transition to contracting of transportation and custodial services, and provided leadership in the implementation of Sinking Fund dollars toward facility needs, explained Superintendent of Schools Mary Kay Gallagher.
She said that following a thorough search and interview process, the district selected Banchero for the director's position.
Banchero comes to Northville Public Schools with 18 years of experience as a construction project manager for McCarthy & Smith, Inc., in Farmington Hills, specializing in the planning, budgeting, and construction of educational facilities, Gallagher said. Banchero has a bachelor's degree from Michigan Technological University and a master's degree from Eastern Michigan University in Civil Engineering and Construction Management.
"Steve is a Northville community member and school parent, who most recently volunteered his time and expertise in co-chairing the district Facility Review/Bond Study Committee. His expertise in facilities and construction will be of great benefit to the district as we move forward with the implementation of Bond 2017 projects, and in over- seeing facility operations and maintenance district-wide," Gallagher said.
"As we welcome Steve to the Northville Public Schools team, I also want to take the opportunity to thank Chris Gearns for his 20 years of service, and his gracious offer to make himself available as needed to support the transition process," she concluded.
Plymouth Voice.