Community Bulletin Board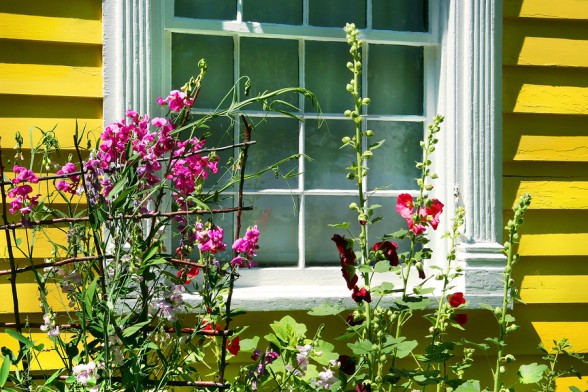 Sept. 30, 2017  PLYMOUTH VOICE.
Plymouth Michigan News
City road construction update
Byron/Ross E. of Main
Road construction work continues in the southeast section of the City on Byron and Ross streets east of Main. The contractor has finished the storm sewer repairs and the new water main will be fully connected into the rest of the City system and water service connections are anticipated to be completed by the end of next week. The contractor anticipates grading will be complete in ten days and the construction of new concrete curbs will then commence. The newly installed curbs will require approximately 10 days to cure. During the curing process you will not have access to your driveway. Access will be restored to your driveway as soon as the concrete has passed all required strength testing. If you have access questions please contact the engineer on site.
Please do not rake leaves to the street at this time. The leaf piles at the street will cause delay in the curb replacement and the paving process. The City will be picking up leaves once the street construction is complete.
Drivers are urged to use caution when driving in the construction zone, as there may be hazards that may or may not be marked.  In addition, for the safety of children parents should help insure that children do not play on equipment or on stockpiles of materials.
Questions regarding this report should be directed to Sean Tharpe, job site inspector or email, dms@ci.plymouth.mi.us
Township Fire Department offering free Heartsaver CPR classes
The Plymouth Township Fire Department will offer free cardiopulmonary resuscitation (CPR) classes monthly to all residents and groups in Plymouth Township. The Fire Department is an American Heart Association Certified Training site for Heartsaver CPR and AED, BLS for healthcare provider, Heartsaver First Aid and bloodborne pathogens.
These sessions are free for township residents. For non-residents, there is a nominal fee for books and CPR cards. Anyone interested in learning cardiopulmonary resuscitation, contact Nancy Jowsey of the fire department staff at (734) 354-3230 to schedule a class. Students must make arrangements no later than one week before the date of the class. Classes are currently planned Oct. 8, Nov. 4 and Dec. 3 .
Blood Drive at Plymouth City Hall
The American Red Cross is sponsoring a blood drive at Plymouth City Hall, 201 S. Main, on Tuesday, Oct. 10 from 10:00 a.m.-3.:45 p.m. There is a great need for blood resources and every pint helps meet the critical demand in our area.
Public Welcome. Walk-ins also welcome. Visit www.redcrossbloodorg (sponsor code PCH) to schedule an appointment. For more information call 313-549-7052 or 866-236-3276.
League of Women Voters auction set
The League of Women Voters of NW Wayne County is hosting their annual auction on Saturday, October 14, 2017 at the Alexander Blue House at Greenmead Historical Park, 20501 Newburg Road, Livonia.  The auction is open to the public and there's no cover charge.  Items to be auctioned include local business gift certificates, holiday and household items, jewelry, homemade baked goods and event tickets.  Viewing starts at 11:00 a.m. and the auction starts at 11:30 a.m. and runs until 1:30 p.m.
Proceeds from the Auction will be used to fund the League's non-partisan election activities including candidate forums and voter guides.  The League of Women Voters is a non-partisan organization whose purpose is to promote political responsibility through informed and active participation of citizens in government.  It never supports or opposes any candidate or political party.  For more information, contact the League at 734-421-4420.
Pet CPR training offered
The Northville-Plymouth City Fire Department in cooperation with Huron Valley Ambulance (HVA) is hosting a free class in pet CPR and first aid class, Oct. 23, 2017 from 6:30 – 8:00 p.m.
Upon completion participants will receive a pet bandana. This event will be held at the HVA  field office located at 1260 Gold Smith.
Plymouth Voice.