Community Bulletin Board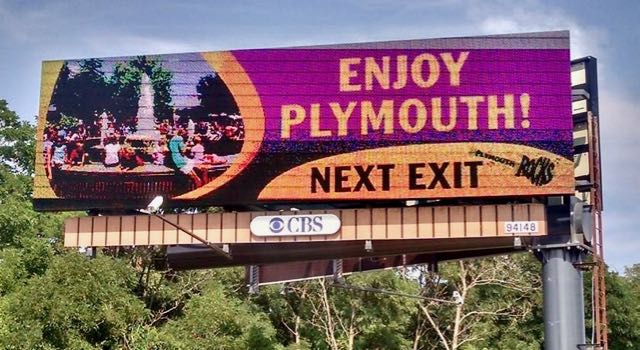 May 15, 2017  PLYMOUTH VOICE.
Plymouth Michigan News
EVENTS
Blood Drive set at city hall
Plymouth City Hall will be the site of an American Red Cross Blood Drive from 10 a.m. until 3:45 p.m. May 22.
For more information visit, www.redcrossblood.org where appointments can be made or call (313) 549-7052. City hall is located at 210 Main St. in downtown Plymouth.
For donor eligibility questions, call (866) 236-3276.
Cancel Monday to appear
The Friday night Music in the Air Concert series in Plymouth will begin at 7 p.m. Friday, May 26 with the group, Cancel Monday performing Top 40 hits. Concerts take place 14 Fridays throughout the summer, beginning in May and ending the Friday before Labor Day.
There will be no concert July 8 during Art in the Park weekend. All concerts take place in Kellogg Park and are free.
Audiences should arrive early to set up personal blankets and chairs for seating.
Plymouth parade salutes veterans
The Plymouth Memorial Day Parade will march up Main Street beginning at 9 a.m. on Monday, May 29.
The parade will conclude at Veterans Park at Main and Church streets with a special program saluting veterans.
Joint Shred Day set
The City of Plymouth and Plymouth Township will offer a shred day for all residents of both communities from 9 a.m. until noon (or trucks are filled) Saturday, June 24 at the Plymouth Cultural Center located at 525 Farmer in downtown Plymouth.
Shred Legal will be providing the onsite shredding services.  Plymouth Township will host another joint shred event in the fall.
Paper to be shredded shall be limited to five banker boxes on each trip.  Residents can make multiple trips throughout the morning, however.  Documents can be in paper bags or boxes when brought to shredding.  Documents in plastic bags must be removed from the plastic.
Residents participating must also provide proof of city or township residency with a driver's license, voter ID card, water bill, or property tax bill.
Michigan Mobile Hard Drive Shredding will also be on site to securely dispose of old and unused hard drives. For more information, email shred@ci.plymouth.mi.us.
Detroit Lions to coach football
Detroit Lions will be hosting a four-day Fundamentals Camp at Plymouth-Canton Educational Park from July 5 through 8. The camp includes two days each of offensive and defensive instruction, focused on high energy, non-contact drills and skills competitions designed to teach football fundamentals and improve campers' understanding of the game. The camps also focus on character development, with an emphasis on the Detroit Lions' five Points of Pride, and teach USA Football shoulder tackling system, designed to reduce serious head injuries during play.
There will be a coach for every 10 athletes at the camp, and a current or former Detroit Lions player will also be making an appearance at the camp. The camp is open to boys and girls ages 6 through 14.
Cost is $189 for the four-day camp, and the cost of registration includes two tickets to a 2017 home Detroit Lions preseason game.
For more information and to register, visit detroitlions.com/youth-programs/summer-camps-schedule.html or call (313) 262-2248.
Free Camp 9-1-1 available
Plymouth city fire services Emergency Medical Service partners at Huron Valley Ambulance are once again offering a free Camp 9-1-1 this summer at the Plymouth Cultural Center.   This event is open to any resident of Plymouth or Plymouth Township and will take place from 9 a.m. until 4:30 p.m. July 10 and 11.   While the day camp is free, it is necessary to preregister and space is limited and fills on a first-come, first-served basis.
This is a free, interactive, two-day camp for children ages 8-12.
Camp 9-1-1 activities include: Learning CPR and first-aid with paramedics; Exploring emergency vehicles; Touring local emergency departments and fire departments; Engaging in interactive presentations from local police and specialty teams. Pre-registration is required. Register online at www.camp911.org
For more information, contact Camp Coordinator Jason Trojan at  camp911@emergenthealth.org.
Plymouth Voice.