Rouge River clean up set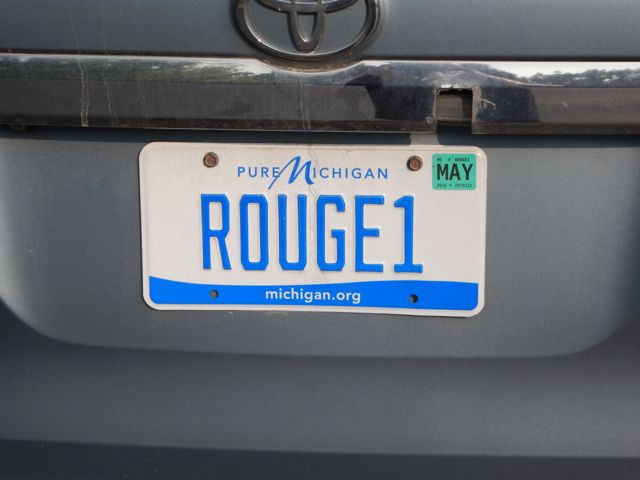 May 18, 2017  PLYMOUTH EAGLE.
Plymouth Michigan News
Each spring Friends of the Rouge in partnership with Rouge communities brings volunteers together to improve the Rouge River. The annual event known as the Rouge River Rescue began in 1986 with volunteers removing large quantities of trash from the river. Today the event is also focused on restoration as volunteers work to remove invasive plants from the river corridor and participate in native plantings to stabilize the stream banks and improve the overall health of the river.
Northville
Members of the Northville Rotary Club are teaming up with Friends of the Rouge to assist in the clean-up of the Rouge River in Hines Park from 9 a.m. until 1 p.m. on Saturday, May 20, to remove invasive plants, pick up trash and debris along the river bank, and remove woody debris from the river.
Parking is available at the pavilion and at the former McDonald Ford site on Seven Mile Road. To sign up, visit http://www.signupgenius.com/go/ 4090b4ea9a728a3f58-rouge.
Plymouth
Volunteers are needed from 9 a.m. until noon this Saturday, May 20, for Rouge Rescue 2017 when City of Plymouth residents join in the effort to clean up the Rouge River Watershed.
Volunteers will meet at Tonquish Creek Manor, 1160 Sheridan, Plymouth, one block north of Ann Arbor Trail, between McKinley and Joel before 9 a.m. The crews will be cleaning up Tonquish Creek in the City of Plymouth, including picking up trash and debris, invasive species removal, planting native plants, and marking storm drains.
Gloves, t-shirts and trash bags will be available to all participants. Lunch will be provided at noon for all volunteers.
To register, email Greta Bolhuis at gbohuis@ci.plymouth.mi.us or Adam Gerlach at agerlach@ci.plymouth.mi.us or call (734) 453-1234 ext. 224.
Plymouth Township
In addition Plymouth Township will participate in the annual Rouge Rescue event this Saturday, May 20 from 9:00 a.m. to noon planting wild flowers along the creek. Volunteers will meet at the Plymouth Township Park Pavilion locate at the third driveway on the right after entering the park.
For more information contact Sarah Visel at svisel@plymouthtwp.org or call (734) 414-1452.
Plymouth Voice.