Community Bulletin Board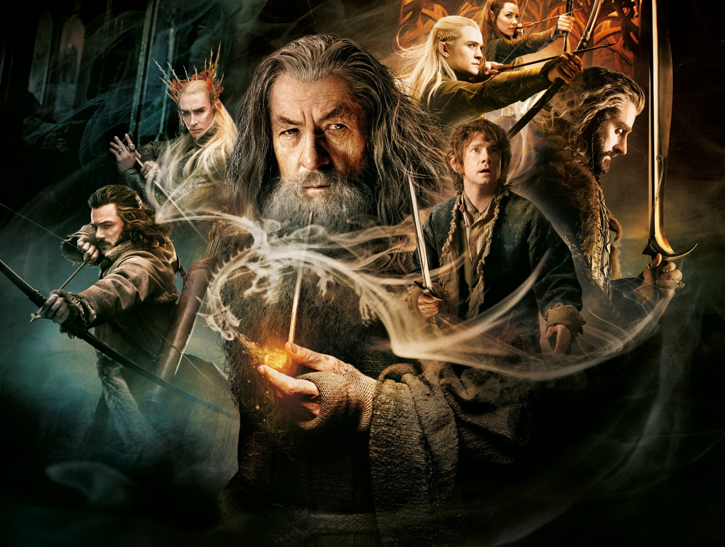 Mar. 6, 2014  PLYMOUTH VOICE.
At the Penn Theatre Downtown Plymouth….March 7, 8, 9, 13
The Hobbit: The Desolation of Smaug
The second in a trilogy of films adapting the enduringly popular masterpiece "The Hobbit", by J.R.R. Tolkien, "The Hobbit: The Desolation of Smaug" continues the adventures of the title character Bilbo Baggins (Martin Freeman) as he journeys with the Wizard Gandalf (Ian McKellen) and thirteen Dwarves, led by Thorin Oakenshield (Richard Armitage) on an epic quest to reclaim the lost Dwarf Kingdom of Erebor.
Genealogy for beginners is topic
Beginning genealogists can learn the basics of researching ancestors and creating a family tree during a Genealogy for Beginners class set for 10 a.m. until 3 p.m. March 8 at the Northville District Library.
Students will learn how to chart a tree, understand vital records and discover the wealth of information contained in census records, with an introduction to software. Geneaology experts will help with hands-on research online. A limited number of computers will be available and students can bring personal laptops, along with their library card.
This class is presented by the Northville Genealogical Society. Space is limited and reservations are required.
Call (248) 349-3020 to hold your place.
The class is free of charge and open to the public. Bring your own lunch.
Northville District Library is located at 212 W. Cady St. in Northville.
Ives of March concert planned
The Ives of March will be presented by the Michigan Philharmonic at 2 p.m. March 9 at First Methodist Church in Plymouth.
Soloists Martha Sheil and Stephen Luseman will perform along with the Plymouth Oratorio Society.
For more information regarding ticket prices and availability, call (745) 45l-2112 or visit www.michiganphil.org.
Mad Hatter Tea at museum
The annual Mad Hatter Tea will take place from 2-4 p.m. March 10 at the Plymouth Historical Museum.
The event celebrates the wearing of hats and Sandy Root, a Civil War reenactor and period milliner will present Mad About Hats–100 years of Wearing Hats, 1860-1960.
Before the presentation, delicacies from Joe's Deli of Plymouth and "Mary's Blend" tea–a taste bud tingling cherry and almond black tea in honor of Mary Todd Lincoln, will be served. The tea is a signature offering of the museum and is available for purchase in the museum store.
Tickets for the Mad Hatter Tea are $20 for Friends of the Plymouth Historical Museum members and $25 for non-members, if purchased by March 1 (add $5 to the ticket price after that date), and can be purchased at the Plymouth Historical Museum during open hours, or on the website at http://www.plymouthhistory.org/Eve nts.html using PayPal.
Ticket holders who come early that day are also invited to enjoy the Museum's special exhibit, "Made in America."
Ticket holders are also encouraged to wear their craziest hat to the Mad Hatter Tea.
The Plymouth Historical Museum is located at 155 S. Main St., a block north of downtown Plymouth. Hours are 1-4 p.m. Wednesday, Friday, Saturday, Sunday. For more information, call (734) 455-8940.
St. Patrick's Day Run set
The Kona St. Patrick's Day Run, formerly the ShamRock'n'Roll Run, will take place beginning at 8 a.m. March 16 through Plymouth.
Registration will take place at Central Middle School and the 10K will begin at 8 a.m., the 5K run will start at 9 a.m. and the Hard Rock Mile will begin at 8:15 a.m. New this year is the Dublin Double, a 10K and 5 K event.
There will be a costume contest, a buffet meal, live music at a con- cert inside a heated circus tent when the race is complete and prizes and medals awarded.
Registration is available at KonaStPatricksDayrun.com and entry fees vary depending on event and day of registration.
For more information contact Alan@KonaRunningCompany. com.
|News Plymouth Michigan
Plymouth Voice