Central City Dance to host Disney World auditions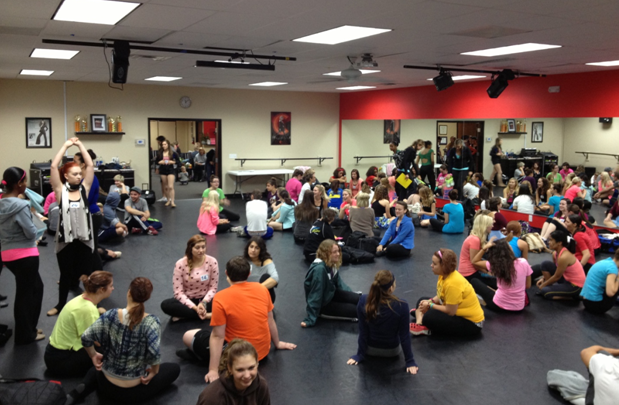 Performers warm up at Central City Dance in Canton
Mar. 5, 2014  PLYMOUTH VOICE.
Walt Disney World is coming to Metro Detroit to search for full-time charter performers as well as energetic college students interested in the Walt Disney World® college program.
Auditions will be held on Tuesday, Mar. 11, 2014 at 10:30 a.m. at Central City Dance and Fitness Center, 6700 N. Canton Center Rd., Canton, MI.
Advanced registration in not required. Auditions start promptly at 10:30 a.m. with sign-in required from 10:00-10:30 a.m. All performers will learn a simple movement—dance routine. Comfortable clothing and a clean pair of dance shoes or sneakers to change upon arrival is recommended.
Male and female full-time performers are needed to bring to life the world famous Disney characters. Characters perform before thousands of guests each day in "meet and greet" events, such as the Disney parks shows, Festival of the Lion King and Disney Festival of Fantasy Parade.
Disney Creative Entertainment is seeking energetic college students interested in the Walt Disney World® College program. Participants network with leaders and build teamwork and problem solving skills. For eligibility to apply for the Disney College program, visit http://cp.disneycareers.com.
Additionally, Disney is seeking full-time female Disney Princess look-a-likes. Performers develop improvisational skills, poise and grace while working for one of the world's leading entertainment companies.
Disney is seeking full-time performers only. Applicants must be at least 18 years of age an authorized to work in the U.S. Audition scores are only valid for six months. You must be able to begin work within the next six months in order to attend the audition.
Full-time applicants must be willing to relocate to Orlando, Florida area and be available for at least one year of full-time work.
For more information visit, centralcitydance.com and click Disney auditions.
|News Plymouth Michigan
Plymouth Voice