City officials concerned about railroad safety set meeting with CSX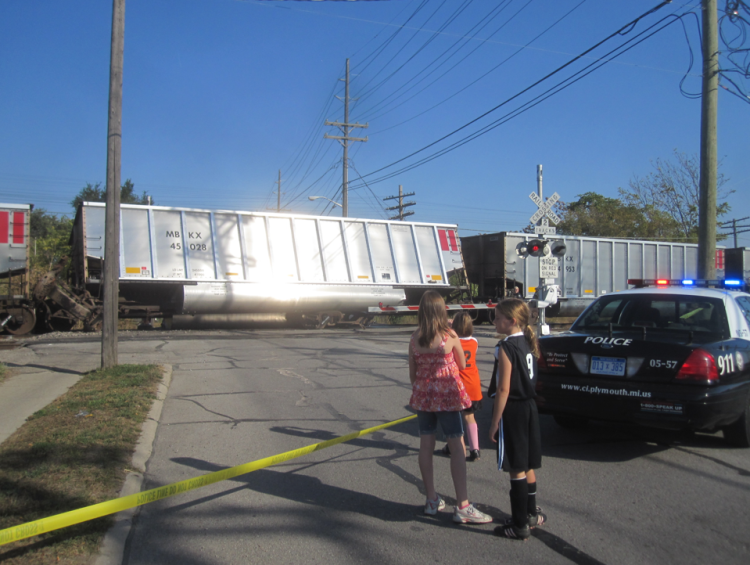 Mar 17, 2023  PLYMOUTH VOICE.
Plymouth Michigan News
Don Howard
Staff Writer
CSX Transportation will address the Plymouth City Commission at their scheduled meeting next week to discuss railway safety after administrators expressed concerns over toxic train derailments and pollution.
At the request of city officials, CSXT Resident Vice President for Ohio and Michigan, Randy Orben, has organized a team presentation set for Monday, March 20 at City Hall, at 7:00 p.m.
According to an administrative update, administrators have heightened concern for the release of hazardous materials after the recent catastrophic train derailment in East Palestine, Ohio last month, and another derailment soon afterwards in Van Buren Township.
Plymouth is a major CSXT rail intersection.
Plymouth could face the same risks as those who live in East Palestine should they suffer a toxic train derailment, and face possibly an even greater risks of catastrophe due to the long 100-plus-car trains carrying hazardous materials that frequently travel through the city. There are approximately 9,000 homeowners who live within the watershed of Tonquish Creek – a tributary to the Rouge River that runs through Plymouth Township, the City of Plymouth and Canton Township.
Orben, who acts as chair of the CSX Regional Council, coordinates state media and political events with elected public officials and coordinates emergency response pubic outreach in the event of a rail incident.
Orben may attend the City Commission meeting via Zoom.
READ MORE:
Death trains in Plymouth – a new concern
Broken shock absorbers, bent wheels, flat tires and cussing
Plymouth Voice.
Photo: © Don Howard / Associated Newspapers