Ann Arbor Police search for suspect in sexual assaults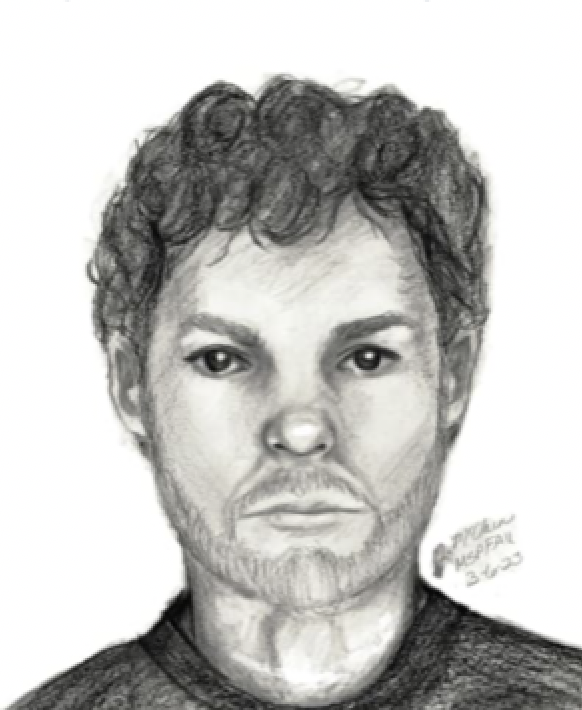 Mar. 6, 2023  PLYMOUTH VOICE.
Plymouth Michigan News
Ann Arbor Police continue to investigate two sexual assaults first reported by the University of Michigan Public Safety and Security Division (DPSS), on Feb. 28.
Today the Ann Arbor Police released a sketch of a male suspected of sexually assaulting two women at about the same time of day in two separate incidents that occurred on Feb. 25 and Feb. 26, 2023, in the city.
According to a DPSS security bulletin, on Feb. 25, 2023 at approximated 4:30 p.m., a 22-year-old woman reported she was waling to the bus stop in the area of Lake Lila Drive near Plymouth Road when someone in a white or silver 4-door sedan drove past her, stopped and then backed up.
A man then exited the car and tried to grab her and attempted to pull her toward his vehicle. The victim was able to push the suspect and break free. She was not injured.
In the second incident that occurred the next day on Feb. 26, at approximately 4:25 p.m., a 25-year-old woman was walking southbound on Nielson Court toward Maiden Lane when someone in a 4-door sedan pulled up next to her and stopped. A man exited the vehicle and proceeded to block the victim's path on the sidewalk.  The victim reported that a male suspect groped her and pulled own his pants, exposing himself to her and touching himself. The victim ran away from the suspect and was not injured.
Police described the suspect as being in his 20s or 30s, having curly brown hair and a full reddish-brown beard. He reportedly has a medium build and is between 5"7" – 5'8" tall.
Anyone with information is asked to contact the Ann Arbor Police Department at 734-794-6920. In addition, Detective Quinn can be emailed at jquinn@a2gov.org and/or Detective Marshall can be reached at gmarshall@a2gov.org.
Plymouth Voice.